General Dentist – Northampton, MA • East Longmeadow, MA
Get to Know Garrett
Worsey, DDS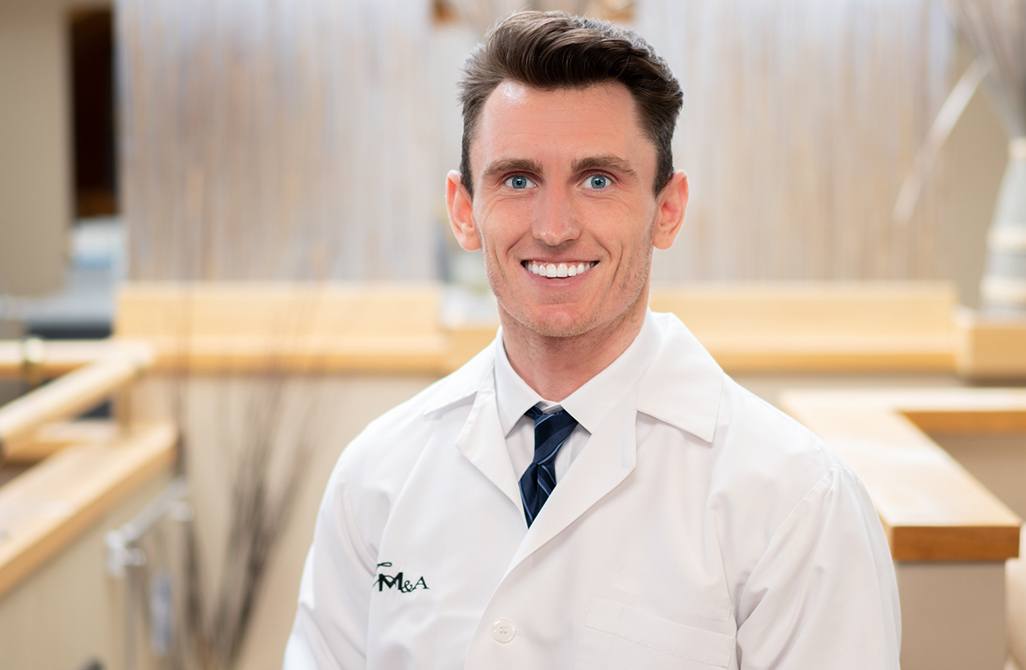 Dr. Worsey has joined the EMA Dental team at their Northampton office and is 100% committed to providing compassionate, comprehensive, and evidence-based patient care that makes a real difference in people's lives. Interested in learning more about him? Just keep reading below!
Where Did You Study Dentistry?

Dr. Worsey completed his dental doctorate with honors at the UCLA School of Dentistry. While at UCLA, he sought out additional training and education at the UCLA Center for Esthetic Dentistry and the Aesthetic Excellence Study Club in order to become an expert in creating healthy, beautiful smiles.
What Kind of Advanced Dental Training Do You Have?
During his UCLA training, Dr. Worsey was elected to represent the student body and also selected as an ambassador to represent UCLA on a dental exchange program in Japan. Today, he is an active member of a number of prestigious dental organizations, including the American Academy of Cosmetic Dentistry. Over the years, he has contributed to a number of research studies related to the growth and development of dentofacial structures, orthodontics, and early tooth decay in children.
Outside of the Dental Office,
What Do You Like to Do?
When he isn't busy caring for teeth, Dr. Worsey's biggest personal interests include fitness, traveling the world, and spending plenty of quality time with his loved ones.