Dental Implants — Northampton, MA | East Longmeadow, MA
Put Your Tooth Loss Behind You Forever
While losing teeth as a child is usually an exciting milestone to be celebrated, the same can't be said about tooth loss as an adult. It's common knowledge that permanent teeth don't grow back, but fewer people realize that even a single missing tooth can take a substantial toll on both your oral health and your overall wellbeing. Dentures and dental bridges can fill those gaps in your smile quickly, but since they require special care and need to be replaced every few years, may feel like you're constantly being reminded of your missing teeth. If you're ready to put your tooth loss behind you forever, it's time to replace your missing teeth with the next best thing: dental implants in Northampton and East Longmeadow.
Why Choose EMA For Dental Implants?
Experienced Team Led by Prosthodontic Specialist
Entire Dental Implant Treatment Completed Under One Roof
Dental Insurance Welcome & Flexible Financing Options Available
What Are Dental Implants?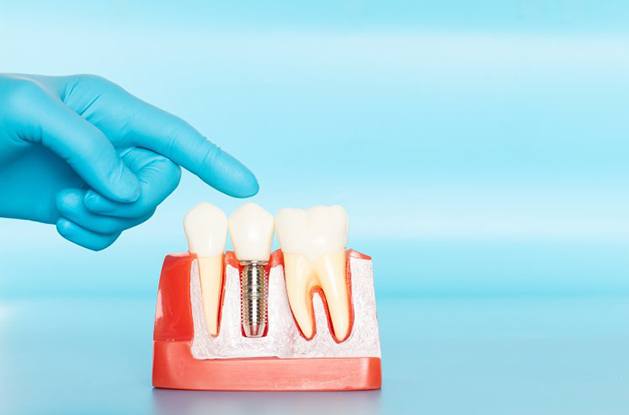 A dental implant is a small, screw-shaped post that can be inserted directly into the jawbone. Since they're made from biocompatible materials like titanium, dental implants are designed to fuse with the surrounding bone and gum tissue to essentially replace the missing tooth's roots. This provides a strong, stable, and lifelike foundation for the replacement tooth or teeth it supports and stimulates blood flow in the jawbone to keep it strong.
On top of the dental implant is a small connector piece called an abutment, which secures a custom-made restoration into place. Depending on the extent of your tooth loss, one or more dental implants can be used to replace any number of missing teeth with a crown, bridge, or denture. The end result is a smile that looks, feels, and functions just like natural once again.
The 4 Step Dental Implant Process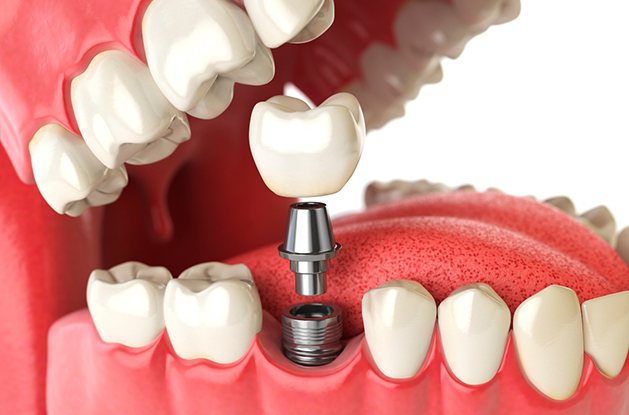 To replace the entire structure of a missing tooth with dental implants, a minor surgery is required. Unlike many other dentists who must refer their patients out for this stage of treatment, we can place and restore your implants all under one roof. This is not only more convenient, but it will help you enjoy a more consistent treatment process. Read on to learn about the journey toward smiling with dental implants in East Longmeadow & Northampton.
Benefits of Dental Implants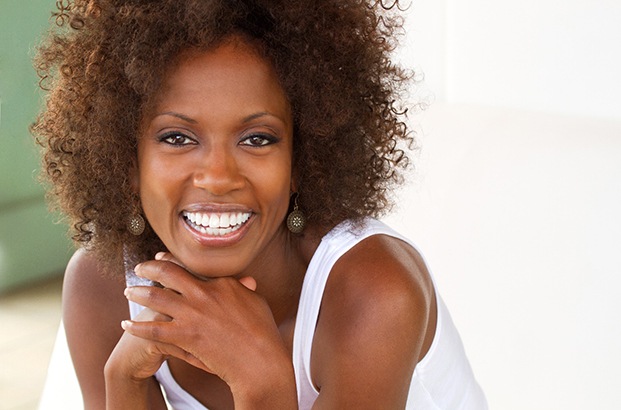 Why are dental implants often the first form of treatment that we recommend to patients with missing teeth? Simply put, it's because there's no other replacement option that's quite like them, thanks to the fact that they are designed to be placed in the jawbone to act as sturdy new tooth roots. Listed below are some of the most notable benefits of dental implants in East Longmeadow and Northampton; consider them carefully before calling our office to schedule an implant consultation of your own.
Who Dental Implants Can Help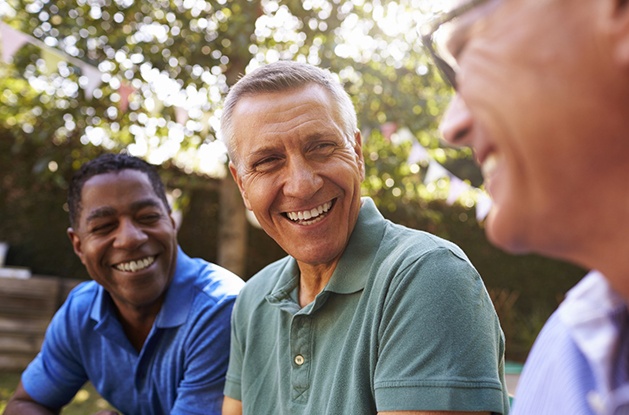 No matter how incomplete your smile may be at the moment, there's a dental implant solution out there for you that will restore confidence in your ability to eat, talk, and grin without any difficulties. Once we've determined that you're a good candidate for dental implants, we'll design a custom treatment plan for you based on how many teeth you are missing. To better set your expectations ahead of your first consultation, keep reading to see how the consultation process works!
Mini Dental Implants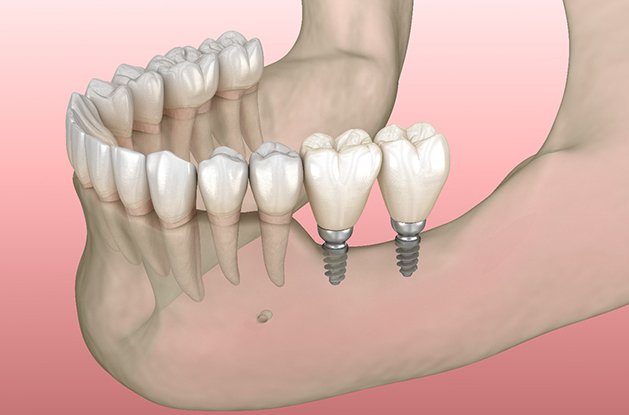 Like the name suggests, mini dental implants are simply a smaller version of traditional implants. Our team is likely to recommend this service for patients who want to use implants to retain a denture or don't have enough healthy jawbone density in certain areas of the mouth to support a traditional implant. The cost of mini implants is also more affordable, and patients will recover on a faster timeframe from their surgical placement.
Learn More About Mini Dental Implants
Accelerated Dental Implants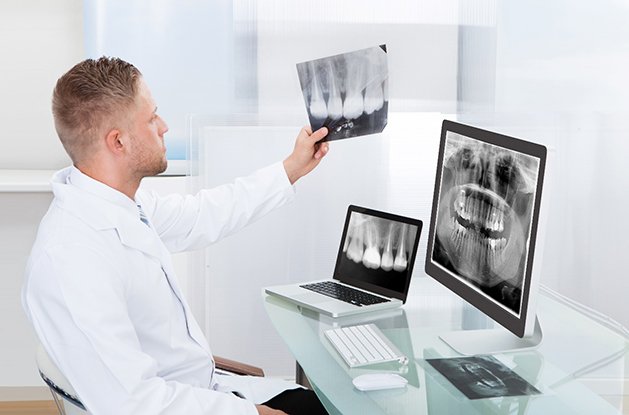 Traditional reconstruction with dental implants is a multi-appointment process that typically takes months, and patients may be without a full set of capable teeth during that time. At EMA Dental, we're proud to offer state-of-the-art treatment solutions for a much speedier and more convenient process. As a prosthodontics specialist, Dr. Mariano is a local expert in both TEETH-IN-A-DAY™ and TEETH-IN-AN-HOUR™ treatments that can help you enjoy a complete smile with dental implants faster than ever. If you're interested, Dr. Mariano will determine if you're a good candidate for TEETH-IN-A-DAY™ or TEETH-IN-AN-HOUR™ during your initial consultation.
Learn More About Accelerated Dental Implants
Understanding the Cost of Dental Implants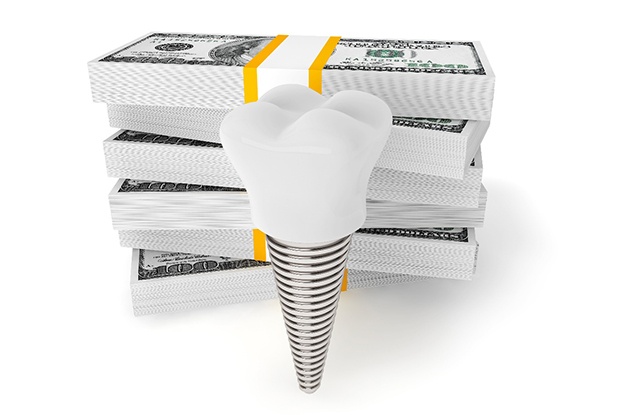 Unsurprisingly, dental implants typically come with a higher price tag than other tooth replacement options like bridges or dentures. However, there is no fixed cost of replacing your missing teeth in Western Massachusetts with dental implants because each treatment is different. Your cost depends on several factors, such as how many teeth you're missing and whether you need any preliminary treatments, like gum disease therapy, before receiving implants. Ultimately, though, trust us when we say that dental implants are well worth every penny. You're making an investment in the future of your oral health, and a healthy, beautiful smile is truly priceless!
Advanced Dental Implant Procedures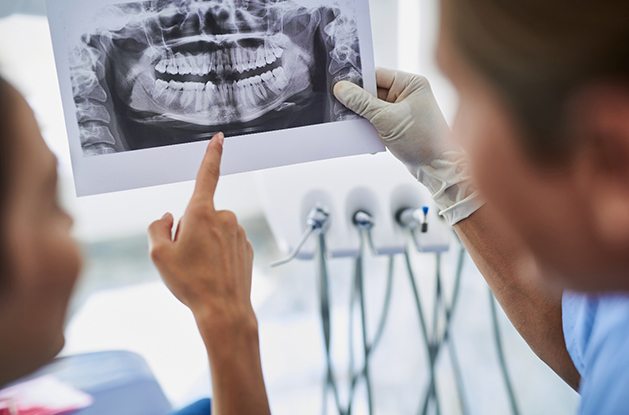 Sometimes, there are occasions when a patient isn't a candidate for dental implants. Maybe they have suffered from too much bone loss in their jaw, or their sinus cavity gets in the way of placing an implant in the upper back part of the mouth. Fortunately, there are procedures that can still make you eligible for implants. Bone grafting or a sinus lift can give your new smile the strong foundation it needs to thrive. We can explain whether these procedures are necessary during your consultation.
Maintaining & Caring For Your Dental Implants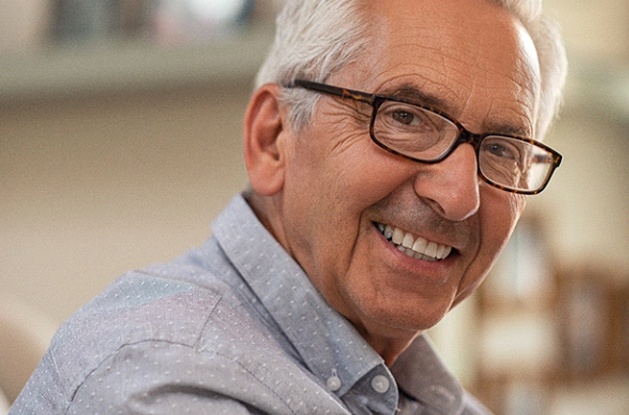 Now that you have your dental implants, the next step is learning how to properly maintain them. Keeping your new smile in optimal shape is vital if you want to extend its lifespan and enjoy the many great benefits only dental implants can provide. From knowing what to eat, how to clean your teeth, which habits to break, and why you should always protect your smile, these helpful tips will ensure you practice good dental implant care in East Longmeadow & Northampton for years to come.
Dental Implant FAQs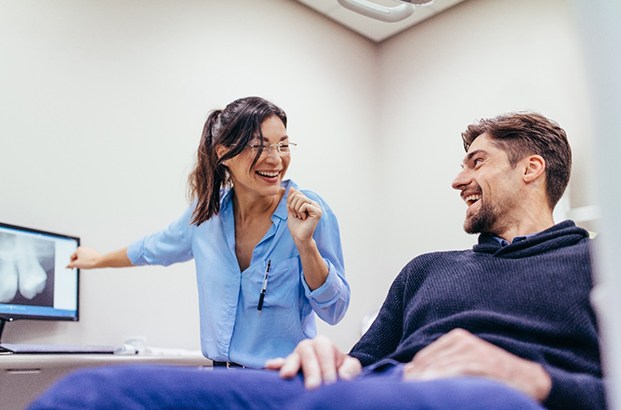 From the types of dental implants to the process and cost, now you know a bit more about this state-of-the-art tooth-replacement option. If you're ready to get started, then don't hesitate to contact us so we can schedule your initial consultation with our implant dentist in East Longmeadow. However, if you'd like to continue your research, that's okay too! Keep reading for the answers to some of the most frequently asked questions we hear from patients.