Preventive Dentistry – Northampton, MA • East Longmeadow, MA
Gentle & Proactive Dental Care
Smiles of all ages need diligent maintenance to stay strong and bright over the years, including both personal oral hygiene at home (brushing and flossing) and regular checkups with a trusted dental team. At EMA Dental, we offer several services that are focused on preventing common dental problems and ensuring long-term oral health. With four general dentists and two convenient office locations awaiting you, families will have their expectations exceeded! Please contact us today to schedule an appointment.
Why Choose EMA Dental for Preventive Dentistry?
Modern, State-of-the-Art Office
We Accept Dental Insurance & Offer Financing
Ready to Care for Patients of All Ages
Dental Checkups & Cleanings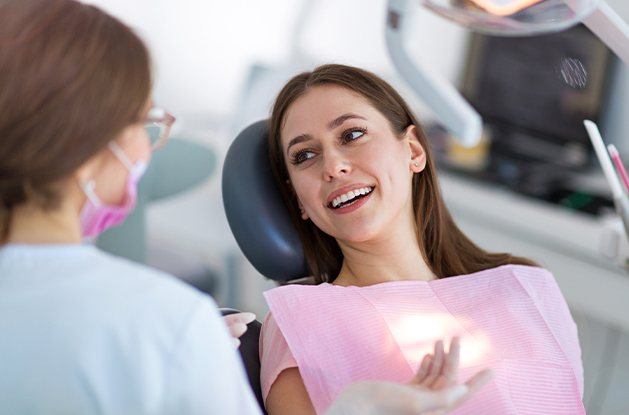 Have you visited the dentist's office for a checkup and cleaning in the past six months? If not, we strongly recommend that you call us soon! Attending these appointments at least twice a year can mean the difference between a confident, healthy smile and serious dental concerns that could have been discovered much sooner.
Our dentists will start by evaluating everything there is to know about your oral health with a comprehensive examination. We'll take a close look at the teeth, the gum tissue, the bite, the jaw joints, any existing restorations like crowns and fillings, and more. X-rays will also reveal any possible issues that might be hidden out of sight. Once we understand any instances of damage, decay, or pain that you're facing, we can help you determine the ideal treatment plan.
Additionally, professional cleanings are vital on a regular basis as well. Our talented hygienists will clear accumulations of decay-causing plaque and tartar from the teeth and polish away any minor staining as well. As a result, your smile will be safer from cavities, periodontal disease, and other common dental problems that arise because of harmful bacteria.
Learn More About Dental Checkups & Cleanings
Children's Dentistry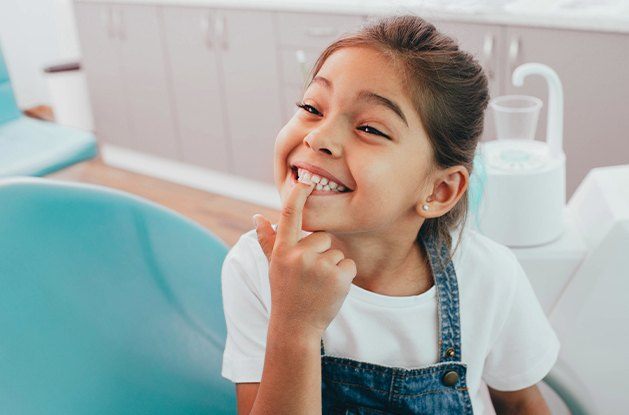 We love seeing whole families here in East Longmeadow and Northampton! By offering dentistry for children, our practice can cut down on your travel time and simplify everyone's care without sacrificing any of the quality you and your loved ones deserve. Our team members will create a gentle and friendly environment for your little one, providing kid-friendly services that are well-suited to their growing smile.
Periodontal Therapy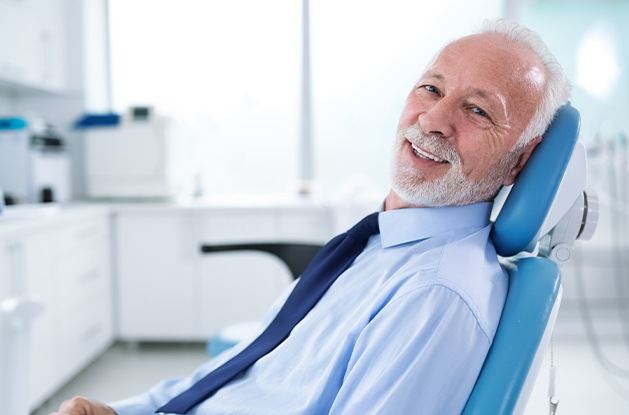 Periodontal disease (also known as gum disease) is one of the most common oral health problems, and it is also the leading cause of adult tooth loss here in the United States. In the early stages, patients may only experience a little oral bleeding while brushing and flossing. However, this infection can quickly advance if it's left to its own devices, eventually threatening your smile's essential structures.
At EMA Dental, we will always provide an in-depth periodontal screening during regular checkups and cleanings. If our team discovers signs of disease, we offer effective therapy options that can revitalize your gum health. For instance, scaling and root planing is a thorough cleaning that targets plaque and tartar underneath the gum line and along the tooth roots. Antibiotic therapy can also reduce gum pockets and further eliminate infectious bacteria by being applied directly to the soft tissue.
Learn More About Periodontal Therapy
Athletic Mouthguards/ Sportsguards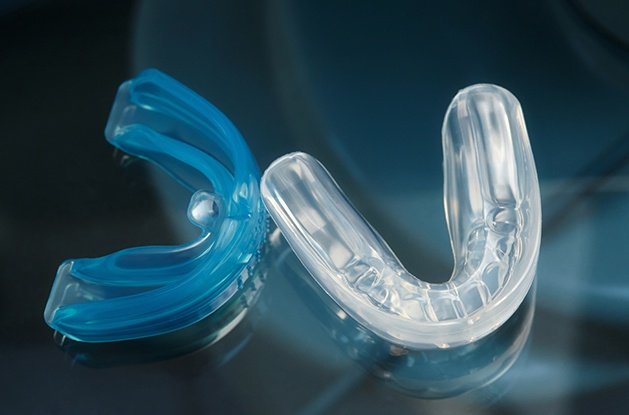 If you or your child play sports on a regular basis, contact or not, you should always wear a mouthguard. Sports-related dental injuries are extremely common at all levels of play, but issues like broken, cracked, and knocked-out teeth can be completely avoided with a custom-made mouthguard. Our guards are designed to fit over a patient's particular teeth so the fit is stable, comfortable, and offers maximum protection.
Nightguards for Bruxism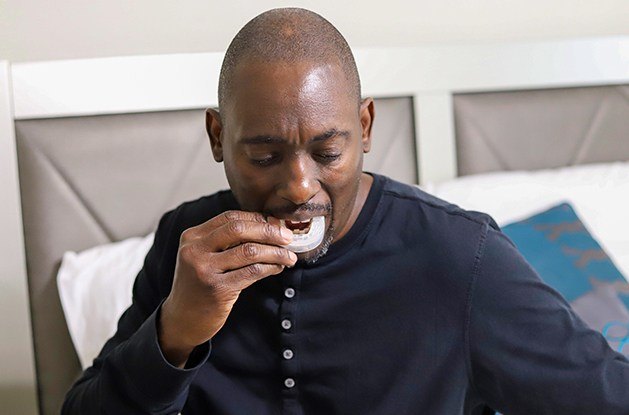 If you regularly clench or grind your teeth throughout the day and night, you're experiencing bruxism. Over time, this common bad habit is likely to lead to damaged teeth, worn-down enamel, and chronic jaw and facial pain. Our dentists will recommend a nightguard that is worn whenever you're most likely to grind – for many patients, this is when they sleep. The sturdy barrier between the teeth will minimize harmful contact and provide valuable protection for your overall smile.
Oral Cancer Screening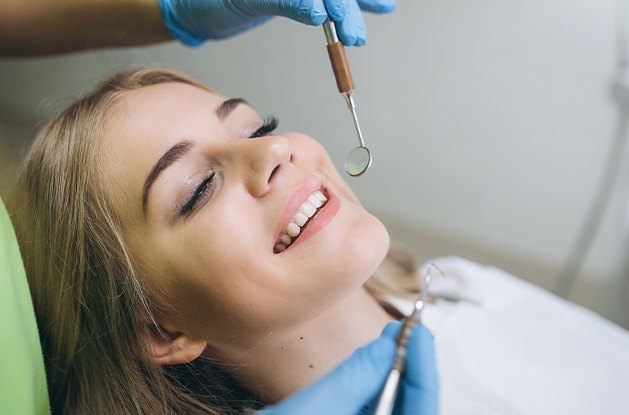 Attending regular checkups and cleanings doesn't just help you maintain a healthy smile – it may even save your life. Our dentists provide oral cancer screenings during routine examinations, reviewing the oral tissue for lumps, crusts, or other symptoms that may suggest the presence of cancerous cells. By identifying oral cancers at the earliest stage possible, we can maximize your chances of a safe and successful recovery.
Fluoride Treatment
You'll find fluoride all around you in everyday life, including municipal water supplies, food items, and countless oral hygiene products. This mineral has been shown to positively influence oral health; in fact, patients who grow up with regular exposure to fluoride are, on average, less prone to cavities than their less lucky counterparts. At EMA Dental, we may recommend regular fluoride applications for your children. They can also benefit adults!
Dental Sealants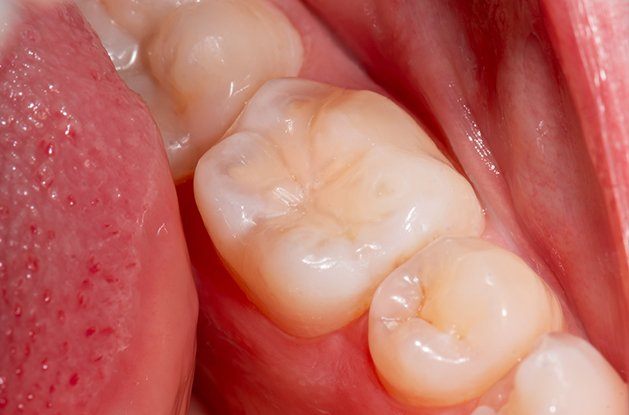 The back teeth are by far the most likely to develop cavities due to their location and deep grooves that easily trap plaque, bacteria, and food particles. They are particularly vulnerable in children, but dental sealants can give them (as well as cavity-prone adults) extra protection right where they need it. We can cover the enamel with a clear, thin layer of dental plastic that essentially seals off the tooth, protecting it from decay for up to 10 years.