Cosmetic Dentistry – Northampton, MA • East Longmeadow, MA
Come Get Your Dream Smile
Cosmetic and aesthetic dentistry can help restore your smile. EMA Dental offers everything from teeth whitening and bonding to porcelain veneers complete smile makeovers. Led by Dr. Lisa B. Emirzian, our doctors in Western Massachusetts will listen to your aesthetic goals and put together a treatment plan that is customized just for you. Over the past 30 years, Dr. Emirzian has been committed to furthering her expertise in aesthetic and cosmetic dentistry through continuing education. She has developed a reputation as the finest and most skilled professional in the area at smile makeovers. Click on any of the links below to learn more about each procedure.
Why Choose EMA Dental for Cosmetic Dentistry?
Relax and Recharge in our Whitening Spa
Strong, Natural-Looking Materials that Last for Decades
Care Provided by Cosmetic Dentist with Decades of Experience
Veneers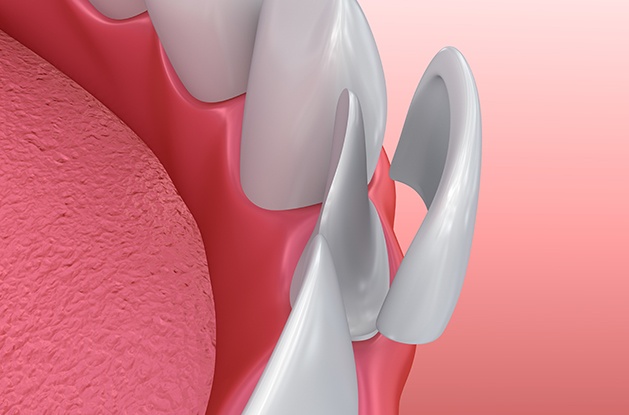 Porcelain veneers are thin shells made from high-quality ceramic that is bonded to the top and front part of a tooth. They are a great option to aesthetically improve the appearance of crooked, misshapen, misaligned, chipped, or discolored teeth. They are a very popular solution because the results are relatively easy to achieve, and the only thing others will notice is the improvement in your appearance.
All-Ceramic Crowns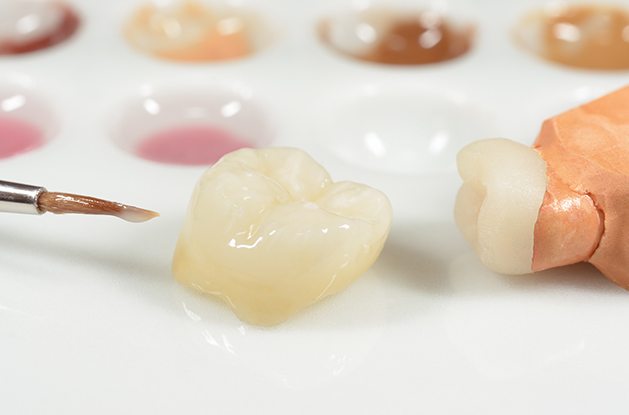 All-ceramic crowns have created a new standard in cosmetic dentistry. The advantage of all-ceramic crowns over traditional metal ceramic crowns is their ability to permit better light transmission through the body of the tooth, creating a completely natural appearance. All-ceramic crowns are the jewel of esthetic dentistry.
Learn More About All-Ceramic Crowns
Direct Bonding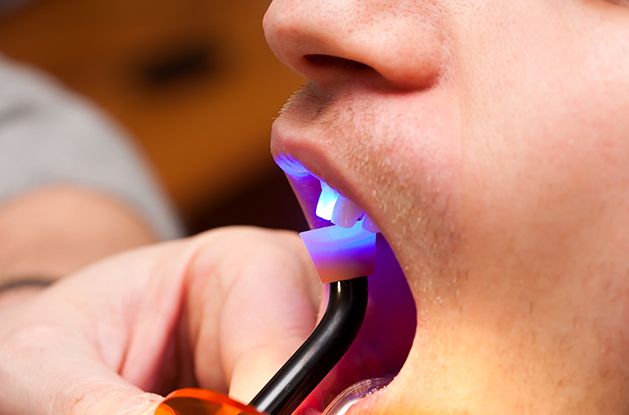 Dental bonding is a procedure in which a tooth-colored resin (a durable plastic material) is applied and hardened with a special light, which ultimately "bonds" the material to the tooth to restore and improve a person's smile.
Learn More About Dental Bonding
Invisalign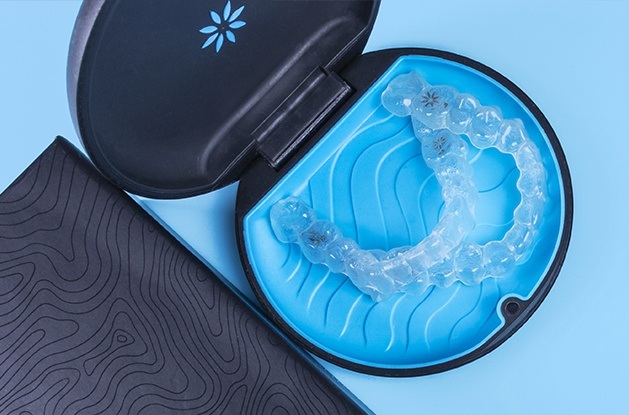 To enhance your smile and easily straighten your teeth without bands, brackets, or wires, EMA Dental offers Invisalign as a comfortable alternative to conventional braces. This technology allows you to invisibly straighten your teeth using a series of clear, removable aligners. Your teeth are moved little by little to achieve the smile you have always wanted.
Teeth Whitening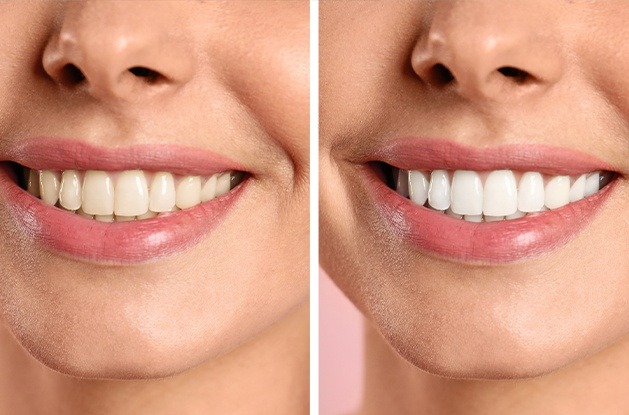 Tooth enamel can become dull and discolored over time for a number of reasons, but that doesn't mean a beautifully bright smile is out of your reach. At EMA Dental, we now offer a brand-new concept in whitening and dental hygiene – The Refresh Whitening Spa! We offer several gorgeous whitening options in a very relaxing environment, and you'll be able to improve the color of your smile by several shades in an hour or less.
Learn More About Refresh Whitening Spa
Smile Makeovers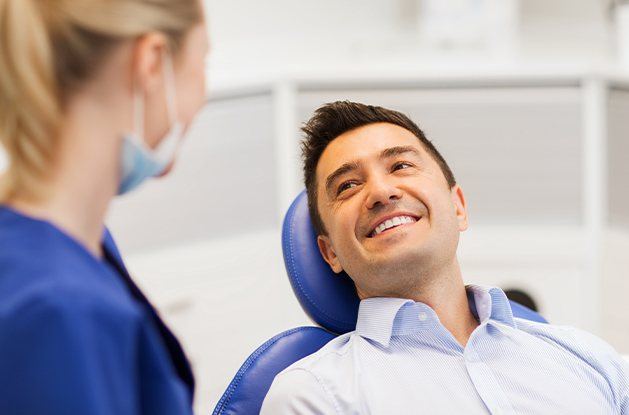 Designing a great smile is an artistic and scientific endeavor. These two aspects cannot be separated. At EMA Dental, we work diligently to ensure that you walk out of our office projecting exactly the image you want. We understand the dental nuances that can make subtle, yet powerful improvements. We also understand that no two smiles are alike. Our experience, artistic approach, and use of advanced technology will help you find the smile solution that suits you perfectly.
Learn More About Smile Makeovers
Gum Recontouring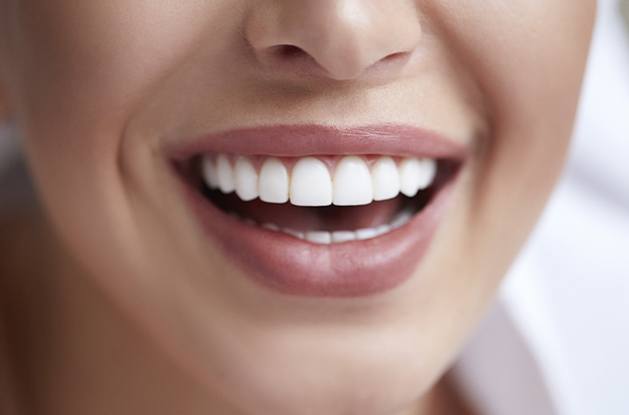 Would you describe your smile as short, uneven, or overly "gummy?" Your gum line may be negatively influencing your overall appearance, but this can be easily corrected with an aesthetic gum recontouring procedure from our talented dentists. By precisely sculpting the soft tissue, removing excessive material, and revealing beautiful portions of your teeth that were previously hidden from view, we can help you achieve a much more confident look.
Tooth-Colored Fillings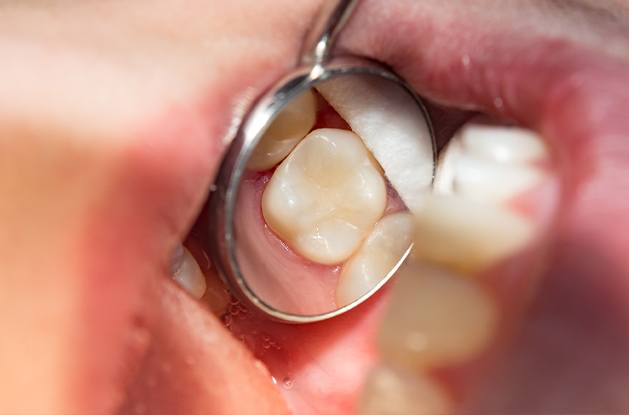 Dental fillings are used to restore teeth that have been damaged by tooth decay. The development of tooth-colored fillings, also known as composite fillings, has provided dentists and patients with a safer and more attractive alternative to silver amalgam fillings. By precisely matching tooth-colored composite fillings to the natural color of your teeth, a skilled dentist is able to provide white fillings that are virtually invisible. Many patients also opt to have their older amalgam fillings replaced with composite fillings. The removal of amalgam fillings can provide patients with a more aesthetically pleasing, silver-free smile.
Learn More About Tooth Colored Fillings
Understanding the Cost of Cosmetic Dentistry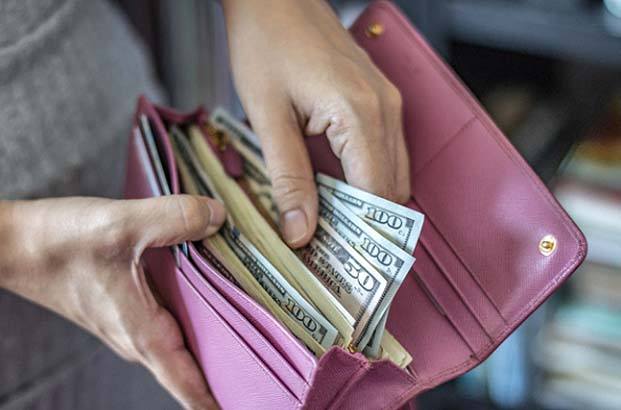 Are you worried about the cost of undergoing cosmetic dentistry? Many times, patients are concerned because aesthetic treatments aren't generally covered by dental insurance. The good news is that we're here to help you navigate the cost of your treatment. We offer a wide variety of cosmetic solutions to help you achieve many different smile goals. Here are some things for you to keep in mind.
Cosmetic Dentistry FAQs
Are you still curious about cosmetic dentistry? If so, you came to the right place! At EMA Dental, we want all our patients to have the information they need to feel confident in their smile and treatment. That's why we've included the answers to some of the most frequently asked questions about cosmetic dentistry in East Long Meadow & Northampton. Read on to satisfy your curiosity.
Which cosmetic service is right for me?
We offer a variety of cosmetic dentistry services because no two smiles are the same. That said, the only way to know which treatment is right for you with certainty is to visit our office for a consultation. One of our experts will carefully examine your smile, checking for problems like chips, cracks, gaps, and more. After, we will be able to provide you with a recommendation in the form of a personalized treatment plan. Next, you can schedule your appointment, taking you one step closer to the beautiful smile of your dreams.
Will my insurance cover cosmetic dentistry?
Because cosmetic dentistry is seen as an elective procedure, dental insurance providers typically will not cover it. However, our friendly front desk team is incredibly helpful and experienced when it comes to maximizing your insurance benefits. In many cases, the consultation and any restorative procedures you need before beginning can be covered. Plus, we accept alternative financing like CareCredit to make our amazing dentistry affordable for all budgets.
How long will my treatment take?
Because there are so many treatments we offer, and each case is different, it's difficult to know your treatment time. For example, our brilliant teeth whitening can be completed in one quick and easy appointment; however, porcelain veneers will usually take at least two separate visits. If you need a complete smile makeover, it's likely that your entire treatment process will occur over a span of time to leave room for short healing periods in between. Your treatment time will all depend on your smile and the problems that affect it.
Will life be different after cosmetic dentistry?
Life after cosmetic dentistry is simply amazing! While there can be a short adjustment period after certain treatments like Invisalign or porcelain veneers, the results give you priceless confidence. Now, you can flash your smile in any social or professional setting without feeling self-conscious about the flaws in your grin. Plus, studies show that a white and healthy smile helps people perceive you as more successful, youthful, trustworthy, and confident! If you're ready to take advantage of these benefits, contact our office today.