Veneers – Northampton, MA • East Longmeadow, MA
A Smile Makeover In Just 2 Appointments
For those looking to enhance their smile, porcelain veneers are among the most cosmetic and cost-effective options for creating a more beautiful set of teeth. They can esthetically improve the appearance of crooked, misshapen, misaligned, chipped or discolored teeth, creating dramatic changes with conservative dentistry. Porcelain veneers can be a cost-effective treatment solution for patients with strong and well-positioned teeth who wish to achieve long-term whitening and smile improvement.
When done well, these restorations can straighten teeth, strengthen teeth as well as improve their longevity. Achieving a bright, beautiful and long-lasting smile is easy at EMA Dental!
Why Choose EMA Dental for Veneers?
Custom-Designed Treatment for Every Patient
Cosmetic Dentist with Decades of Experience
Comfortable, State-of-the-Art Facility
What Are Veneers?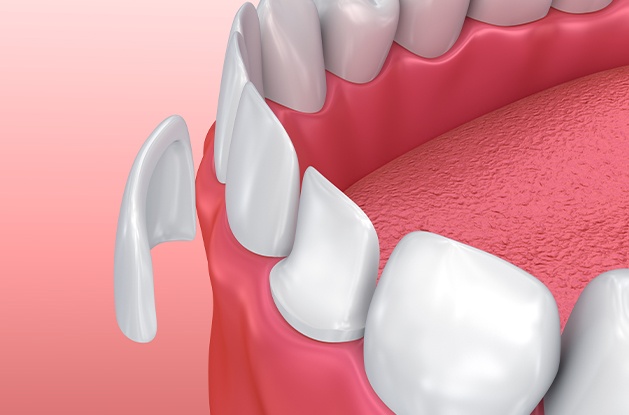 Porcelain veneers are a shell of high-quality ceramic material that overlays the front and incisal edge of a natural tooth. They will look, feel, and function like your natural teeth. They are customized for each patient to achieve the desired cosmetic improvements. The aesthetic changes can be previewed with your dentist through various consultations and can include physical mock-ups or digital smile design.
The Process of Getting Dental Veneers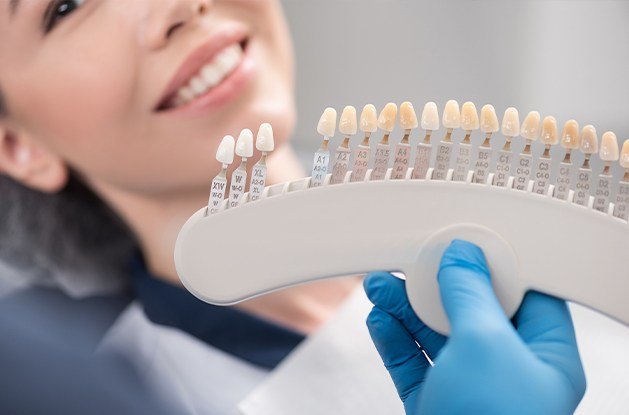 Porcelain veneers are a conservative option for a full smile makeover. Your dentist will prepare the tooth by removing approximately 0.5mm-1.0mm of enamel from the surface. An impression is then taken to make a physical model of the tooth. This model is then sent out to a carefully chosen dental laboratory where skilled technicians will make your veneer. A temporary veneer will be made for you in-office to be worn while your permanent veneer is being created.
You will return to our office for a second visit once your veneer is ready to be placed. Your dentist will permanently cement your veneer using a light-sensitive resin cement to bond them to your tooth and achieve optimal esthetics.
How Long Does the Process Take?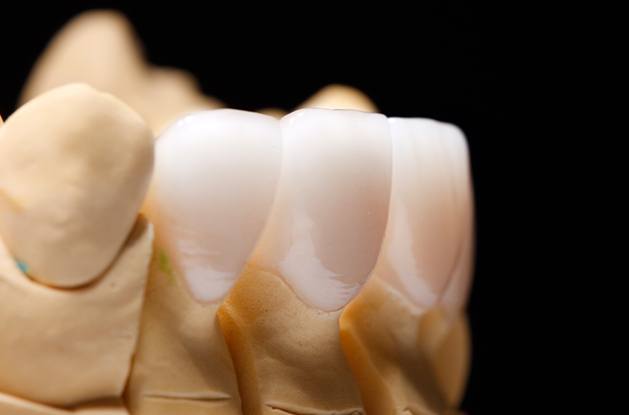 Porcelain veneers typically require two in office appointments after an initial consultation. After final placement, you will be asked to return in approximately one week for a follow-up and treatment evaluation.
Maintaining Dental Veneers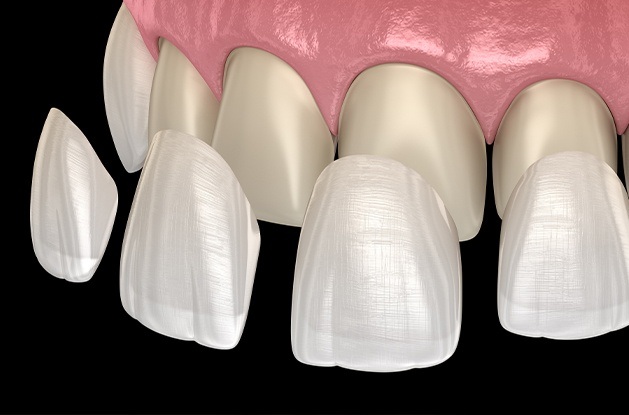 Porcelain veneers can be brushed and flossed as you normally would to prevent dental problems. It is recommended that regular in-office maintenance and follow-up visits continue to preserve the beauty of your smile makeover. Your dentist may also recommend a nightguard to protect your veneers from unconscious grinding during sleep.
How Long will My Veneers Last?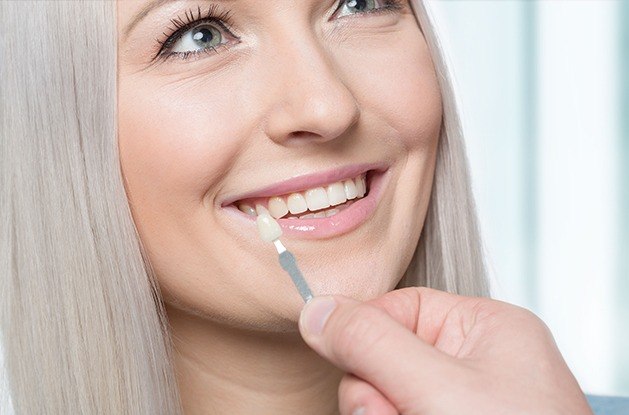 With proper care and maintenance, porcelain veneers can last 7 to 20 years. Although the veneer itself is non-living, your underlying teeth and surrounding gum tissue may change over time. If a veneer comes off or chips, it can generally be rebounded or replaced.
The Benefits of Veneers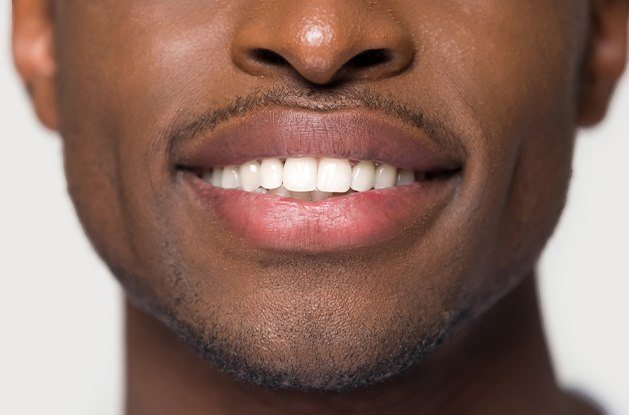 Porcelain veneers offer a conservative approach to a full smile makeover. They are one of the most durable, natural, and aesthetically pleasing restorations in modern cosmetic dentistry. They are also one of the kindest restorations to the gum tissue and cause little irritation.
What Else Should I Know?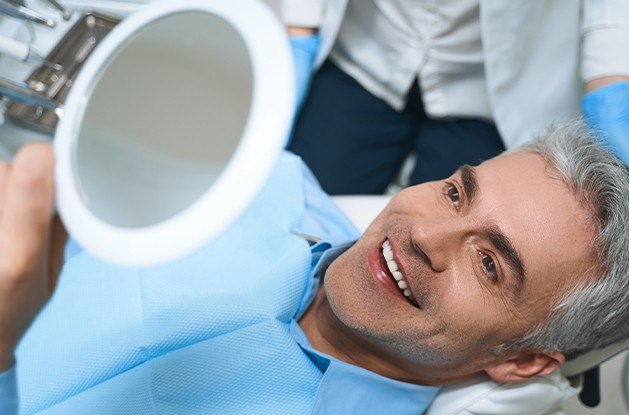 Porcelain veneers require approximately 0.5mm-1.0mm of tooth reduction and thus are considered an irreversible treatment. Lumineers are an alternative type of porcelain veneer that do not require tooth reduction. These restorations are one of the many veneer options offered at EMA Dental for appropriate cases.
You can expect some sensitivity to hot and cold due to the removal of the tooth's surface enamel during preparation. This is normal and should dissipate within a few days after the placement of the veneers.
Once placed, your porcelain veneers will be very strong and function just like your normal teeth. Porcelain, however, is a glass, and thus behaves in that fashion. It is strong but brittle. You should avoid anything that would put unnecessary stress on your porcelain veneers, such as opening packaging or bottles with your teeth or chewing on bones or excessively sticky candies.
Understanding the Cost of Veneers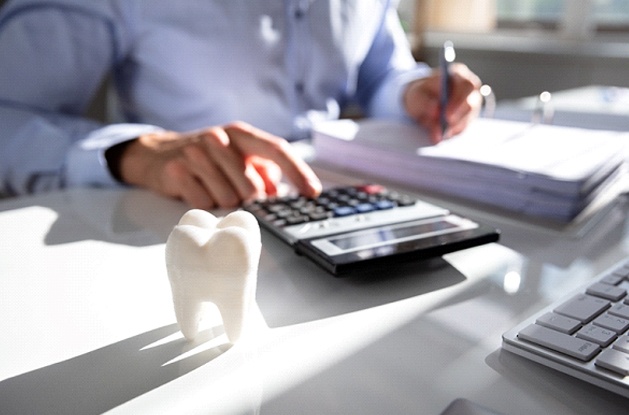 Whether you are interested in addressing one flawed tooth or undergoing a complete smile makeover, you want to invest in a skilled cosmetic dentist in East Longmeadow that you can trust with your smile. With that being said, it is important to consider the cost when determining if veneers are the right treatment for you. The best place to start? Comparing the price to other popular smile-transforming services.
Veneers FAQs
As one of the most versatile and natural-looking cosmetic dentistry services that we offer here at EMA Dental, it's no surprise that porcelain veneers are becoming increasingly popular. However, it's also perfectly normal to have a few questions or concerns that you need to be addressed before you go through with this treatment. That's why we have included the following section with the answers to some veneer FAQs in East Longmeadow & Northampton.
How much do porcelain veneers cost?
The price of veneers will depend on various factors, including how many you're receiving and the location of those teeth in your mouth. Your level of insurance coverage may also affect the cost.
Since veneers are usually considered an elective procedure, dental insurance won't often cover it. However, if you're getting veneers to correct a structural problem, such as a chipped tooth, you may qualify for partial coverage. Our practice is in-network with many popular insurance plans. We even partner with CareCredit to help you finance your new smile with a low-to-no interest loan.
Does getting veneers hurt?
Having some enamel removed from your teeth might sound painful, but don't worry. Your procedure shouldn't hurt in the slightest. We'll make sure to numb your mouth with a potent local anesthetic before we begin. You may experience some soreness for the next few days, but it's nothing that can't be remedied by taking an over-the-counter pain reliever as needed.
Will veneers change my diet?
Unlike traditional braces, veneers can straighten your smile without limiting the kinds of foods you can eat. Just like with your natural teeth, though, certain foods can fracture your veneers. We highly suggest refraining from chewing foods like hard breads, nuts, caramel apples, and popcorn kernels.
Can I still grind my teeth with veneers?
Yes, but we don't recommend it without seeking treatment first. Chronic teeth grinding, also known as bruxism, can place stress on your veneers that may cause them to chip, crack, or even fall off eventually. Because this habit often occurs while you sleep, you might not even be aware of it. Our dentists can detect signs of bruxism and prescribe a custom-made nightguard to minimize damage. This comfortable plastic tray fits over your teeth to provide cushioning against the harmful forces of teeth grinding.
Are veneers right for me?
Most patients who are unhappy with some aspect of their smile would make good candidates for veneers. After all, they can correct virtually any aesthetic dental imperfection.
The one major caveat, though, is that your mouth must be free from structural health issues prior to receiving veneers. As mentioned above, you should wear a nightguard if you have bruxism. You should also get any other issues, like cavities or gum disease, addressed beforehand. Lastly, you must be committed to maintaining an oral hygiene routine in order to get the most out of your veneers and maximize their lifespan.
What Happens to the Teeth Under Veneers?
Obviously, veneers involve removing a small sliver of your enamel, but this isn't enough to do any kind of real damage to your teeth. The bonding material used to bond the veneers are also completely harmless, which means that the teeth underneath your dental work should still be completely healthy.
However, you still need to take care of your teeth if you want that to still be the case, doing all the same things you would do normally. Brush them, floss them, and stay away from sugary foods.
Do Veneers Give You a Lisp?
Talking is something most of us take for granted, but it's surprisingly complex when you break the process down. Even a microscopic change in the width of your teeth can potentially change the way you speak.
It's common for people to develop a mild lisp when they first get their veneers, but with a little bit of practice, this should fade fairly quickly. The tongue will get used to the veneers being there, though you may need to put in a little bit of deliberate work to make speaking feel natural. If you find you're really struggling, we can always reduce the thickness of your veneers to make speaking easier.
Can Veneers Be Used for Bite Corrections?
Crooked teeth are partially due to the position of the teeth, but are also a consequence of their shape. While there are some problems that veneers may not be able to fix, they can actually be very effective at changing the shape of the teeth so that they don't overlap, or so that there aren't any visible gaps.
If you have a bite problem, however, you'll probably require orthodontic intervention. We'll usually recommend doing this before getting your veneers.
How Long Do Veneers Last?
Veneers can vary in lifespan depending on how well you take care of them, but in general, studies have found that over 90% consistently last over 10 years, and a vast majority of them last as long as 20.
Typically, veneers that fail prematurely do so because of chips or fractures, but these can result from poor maintenance, trauma, or a combination of the two. In either case, consistent dental hygiene is the best way to ensure that your veneers last as long as possible.