Mini Dental Implants – Northampton, MA • East Longmeadow, MA
Fast, Easy, & Reliable Dental Implants
Mini dental implants are a smaller version of full implants, making them a cheaper option that still allows improvements in comfort and stability when needed. Both mini and full implants are screws that are made from a strong titanium alloy that is fused into the jawbone for a precise fit.
The main difference between mini and full implants is their size; mini-implants are 3mm in diameter while full implants are typically 4-5mm in diameter.
Why Choose EMA Dental for Mini Dental Implants?
Entire Dental Implant Procedure Completed Under 1 Roof
Treatment Planned with State-of-the-Art CT/Cone Beam Scanner
Team Led by Certified Prosthodontic Specialist
Top Benefits of Mini-Implants: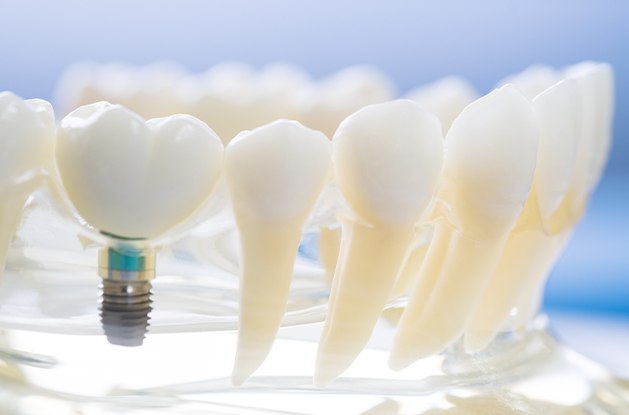 Great for securing removable dentures thanks to their small size and versatility with placement
They take less time to put in than full implants because of the smaller size
Less healing time then full implants
More affordable compared to full implants (about half the cost)
Mini-implants are not always recommended by the dentists at EMA Dental since they depend on the area that needs stability in the mouth. They offer consultations for patients interested in mini-implants and will advise what they feel best fits the patient's budget and will get the ideal results.