Dental Checkups & Cleaning – Northampton, MA • East Longmeadow, MA
How We Stop Cavities & Gum Disease
If it's been longer than six months since your last dental appointment, there's no better time to consider visiting our office than now! At EMA Dental, we offer comfortable and comprehensive dental exams and cleanings to help you maintain long-term oral health for many years to come. Our dentists ensure that your visit will be productive and that your teeth, gums and restorations will get the attention they deserve. Contact our office to speak with our front desk and schedule an appointment with one of our highly-trained dental professionals! We serve East Longmeadow, Northampton and the surrounding areas.
Why Choose EMA Dental for Dental Checkups & Cleanings?
Latest Technology Helps Us Find Problems Fast
Friendly Service from a Highly-Trained Team
We Welcome & Maximize Dental Insurance
Thorough Dental Exams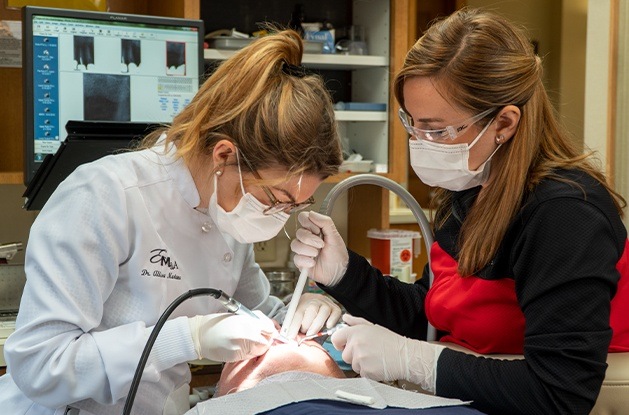 During your appointment, the dentist will perform a thorough exam that focuses on all the relevant areas of your mouth and then some. They'll inspect your teeth, gums, oral tissue, tongue, throat and palate. They'll also examine the way your bite comes together and confirm that no pain is present when biting down or performing certain actions. After an initial exam, they'll take X-rays to ensure no issues are developing inside your enamel or underneath your oral tissue.
Once our dentists have a better understanding of any present issues, they'll be able to provide necessary treatment and create a long-term plan for your dental care.
Comprehensive Cleanings
Dental cleanings are intended to remove plaque and tartar from the surface of teeth and gums. Plaque can be removed through daily at-home care; however, tartar is calcified, which means special dental tools are needed for removal. Only a dentist can clean this form of plaque. Once all plaque is cleared away, your teeth will be polished to get rid of any remaining stains from your enamel. As a result of your cleaning, you'll be far less susceptible to tooth decay, gum disease and other common dental problems caused by plaque and bacterial buildup.
Why Do We Encourage Routine Appointments?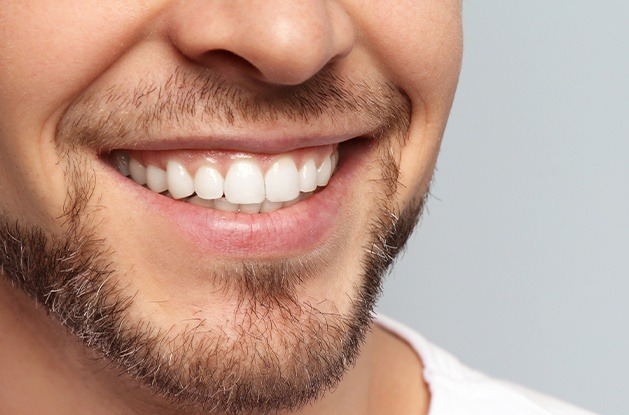 Routine appointments are not only ideal for getting your mouth examined and cleaned. They play a large role in ensuring many aspects of your oral health. For example, routine checkups help us confirm that you're practicing sufficient oral care at home. Without effective at-home habits, you cannot maintain long-term oral health.
Furthermore, our checkups help us catch dental issues and serious conditions before they have a chance to cause permanent damage or threaten your oral and overall health. For example, our dentists can catch the early stages of tooth decay, gum disease and oral cancer. The next time you visit for a checkup and cleaning, you'll gain the peace of mind that you're doing everything you need to optimize your oral care and keep your mouth healthy for decades.
Finally, professional cleanings are designed to help patients remove plaque from the places their over-the-counter products cannot reach. You can have the best brushing and flossing technique possible and still need a professional's touch to ensure no plaque is wreaking havoc on your oral structures.