All-on-4 – Northampton, MA ? East Longmeadow, MA
Fewer Implants, Faster Smiles
In dentistry, more conservative treatments are often the best. Why replace every single tooth with an individual implant and crown when four implants and a customized denture can restore your entire smile all at once? At EMA Dental, our team can give patients who would be ineligible for traditional implants the chance to enjoy the benefits of a permanent, implant-supported smile with All-on-4. Sometimes this procedure even makes it possible to receive new teeth on the same day as surgery! To learn more about All-on-4 in East Longmeadow & Northampton, contact us today to learn more.
Why Choose EMA Dental for All-on-4?
Experienced Team Includes Prosthodontic Specialist
Completely In-House Dental Implant Procedures
State of the Art Dental Technology
How Do All-On-4 Implants Work?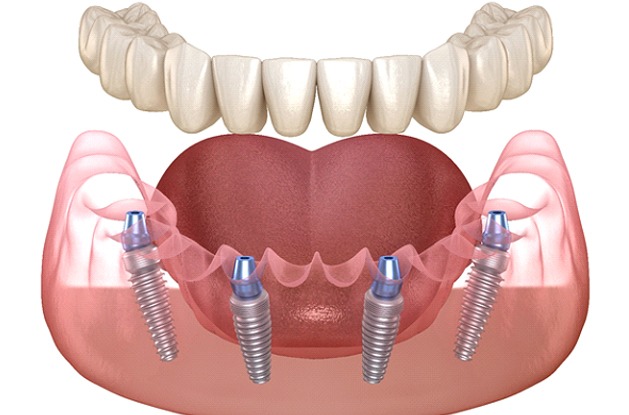 For dental implants to function properly as artificial tooth roots, they need to fuse with your jawbone via a process called osseointegration. This can only happen if there's enough jawbone density in the area in question. If you're lacking such density, you may still be able to get implants with the All-on-4 technique. As you can probably guess from the name, it only involves for implant posts. The two placed at the back of the mouth are inserted at a 45-degree angle so that they can join with the thickest areas of your jawbone. Doing so makes it less likely that you'll need a bone graft before implant surgery.
Am I a Candidate for All-On-4 Implants?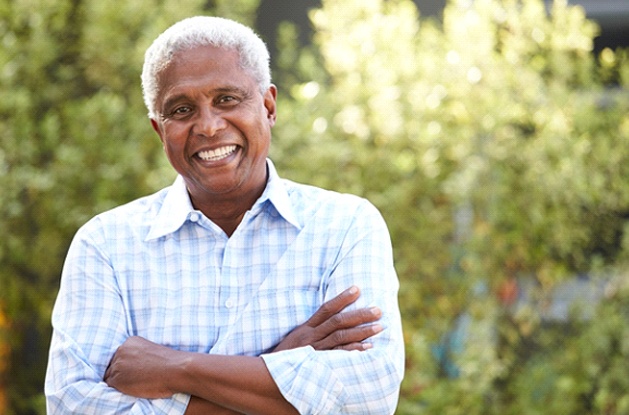 Most adults with healthy mouths are considered good candidates for All-on-4. Even those that do not qualify for traditional dental implants can often still undergo the All-on-4 procedure since less jawbone density is required. In many cases, if you're told that you need bone grafts before you get traditional dental implants, you might be able to get All-on-4. That said, there are still some factors we'll need to consider before moving forward, such as any bad habits like smoking that could potentially lead to implant failure.
Benefits of All-On-4 Implants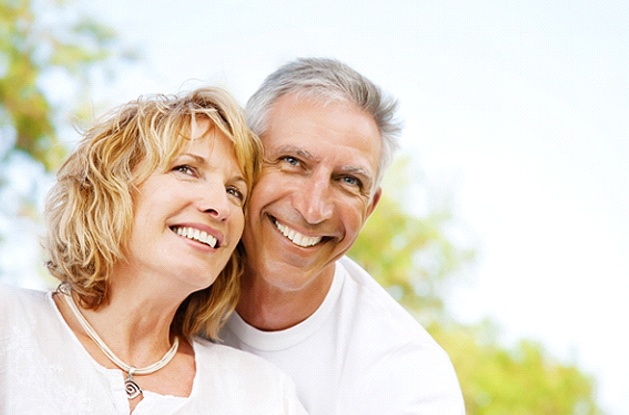 All-on-4 has some distinct advantages compared to other dental implants. For example:
Your new teeth are permanently anchored in place and can be brushed and flossed as if they were natural teeth, which makes maintaining good oral hygiene habits a simple matter.
Your implants will stimulate the bone so that it doesn't start to resorb over time.
The strength and stability of implants give your new teeth enough bite force to deal with all of your favorite foods.
Implants feel more natural in your mouth than other dental prosthetics.
All-On-4 VS. Traditional Implants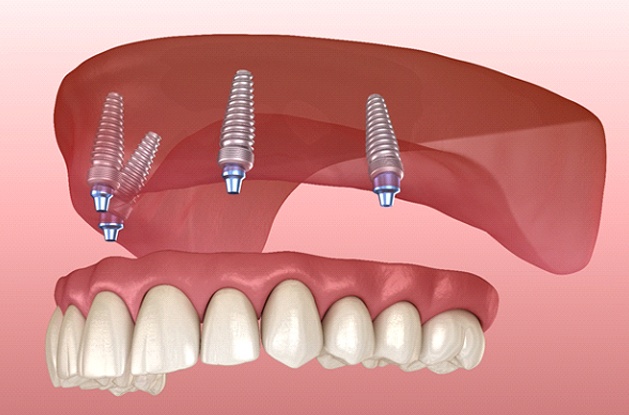 When used to support dentures, traditional implant techniques may call for as many as 8 posts. Since All-on-4 only requires half that amount, it's more affordable and requires less surgery. Furthermore, All-on-4 usually eliminates the need for bone grafting, which can take months off of your treatment plan compared to regular implants. And while traditional implants aren't usually ready to support teeth on the same day, it's possible to place a customized denture right after All-on-4 surgery.