Accelerated Dental Implants – Northampton, MA • East Longmeadow, MA
Dental Implants in Record Time
EMA Dental offers two truly revolutionary accelerated treatment options for patients who need new teeth fast. TEETH-IN-AN-HOUR™ gives patients teeth or implants that function like normal with just one surgery that takes roughly an hour. TEETH-IN-A-DAY™ is an additional option available to EMA Dental patients. Though not quite as fast as the first option, it does give patients replacement teeth that are supported with implants in a single visit.
Dr. Mariano, a prosthodontics specialist, has been a forerunner in offering these treatments in the Springfield, MA area for years. He was the first dentist in New England to perform TEETH-IN-AN-HOUR™ in 2006. Today, he treats more patients with this type of procedure than any other dentist in western Massachusetts. Dr. Mariano is truly the area's dental specialist in fast implants, having also performed more TEETH-IN-A-DAY™ procedures in New England than any other dentist.
Why Choose EMA Dental for Accelerated Dental Implants?
Fast & Comfortable Care Using the Latest Technology
Team Led by Certified Prosthodontic Specialist
Affordable Thanks to Dental Insurance & Financing Options
How TEETH-IN-AN-HOUR™ Works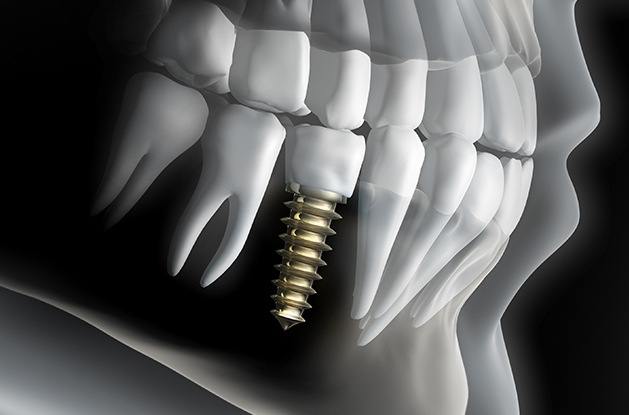 The fastest implant option available at EMA Dental, TEETH-IN-AN-HOUR™ was originally developed by Nobel Biocare. It's innovative because the patient's dentist and surgeon work together to place the implant quickly and safely. Their combined expertise during the procedure allows for a more accurate fitting of the implant. Since the implant is made before the procedure, this cuts down on the treatment time as well.
The surgery itself uses advanced computer technology which is minimally invasive and allows for maximum accuracy. Done in an arthroscopic fashion, there is no need for the surgeon to pull back the gum tissue to get better access to the area, which results in shorter treatment and recovery time.
Before the day of the surgery, the patient will need to come to the office to have a dental CT scan taken of their jawbone. Then, a 3D model of the jawbone is created from the CT scan, and virtual reality software is then used to plan where the implant will be placed. All of this is done in between appointments for the patient so their surgery time is marginal. After the implant is in place, EMA Dental's patients often return to normal activities by the next day.
Benefits of TEETH-IN-A-DAY™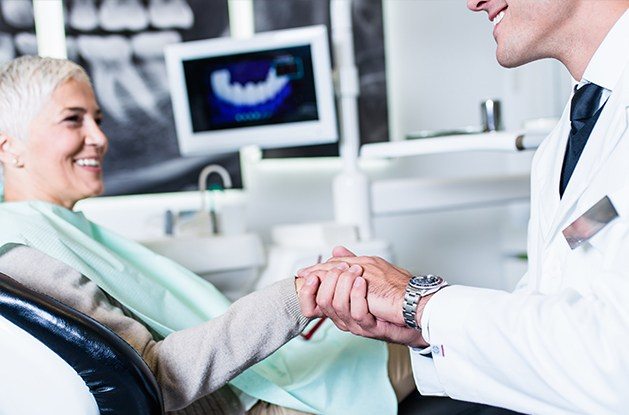 When a patient has damaged teeth that can't be saved, they're often faced with a long wait between having the teeth taken out and getting permanent implants. The patient may need to wait three to six months for their traditional implants to be completely functional since they need a long time to attach to the jawbone and stabilize. Numerous office visits are required to establish the implants, and removable partial dentures or a bridge may be needed in the meantime.
With TEETH-IN-A-DAY™, there is no waiting. Once the implants are ready, it takes just one visit to put them in, and they're ready to use right away. The reason this procedure has no wait time is because it fits the implant into the patient's jaw so accurately that it's stable and functional immediately after it's placed.