Teeth Whitening – Northampton, MA • East Longmeadow, MA
The Easiest Way to Get a Brighter Smile
As time goes by, there are several factors that can lead to our teeth darkening and discoloring. Some of them are within our control, like consuming staining foods and drinks or using tobacco, and some are not, such as aging and genetics. If you're unsatisfied with the color of your smile, our teeth whitening treatments can give you a brighter, healthier look, no matter your situation. Whether in our office or at home, we can help you achieve a grin that is 6-8 shades brighter and is guaranteed to last.
Why Choose EMA Dental for Teeth Whitening?
Relax in Our State-of-the-Art Whitening Spa
Care Provided by Experienced Cosmetic Dentist
In-Office & Take-Home Treatments Available
What is Our Refresh Whitening Spa?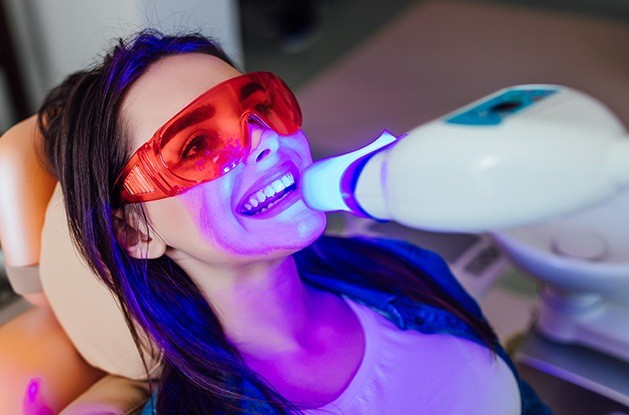 Refresh Whitening Spa at EMA Dental is a new concept in whitening and dental hygiene, providing the easiest and most comfortable whitening option ever.
In January 2014, EMA Dental proudly launched Refresh Whitening Spa in East Longmeadow, with services also available in Northampton. Many whitening options are available, including convenient and relaxing in-office or at-home whitening. Our professional team can help you select the best option for you. We believe that you deserve a beautiful smile, and our experience and dedication to helping you achieve this will ensure that you will get your desired results.
Ask about scheduling your Refresh Whitening Spa experience today! At EMA Dental, our passion is your healthy and beautiful smile!