Dentures – East Longmeadow, Ma
Eat, Speak, & Smile with Confidence Once Again
Millions of Americans suffer from extensive tooth loss. If you're a part of that group, you know from experience how much it can affect your quality of life. Not only does it impact your appearance, but the way you bite and speak as well. Fortunately, dentures in East Longmeadow are an excellent way to rebuild your smile and restore your confidence! And the best part? They don't require oral surgery or dental bridgework on your remaining teeth. To learn more about this tooth-replacement solution, continue reading or schedule a consultation with our team today!
Who is a Good Candidate for Dentures?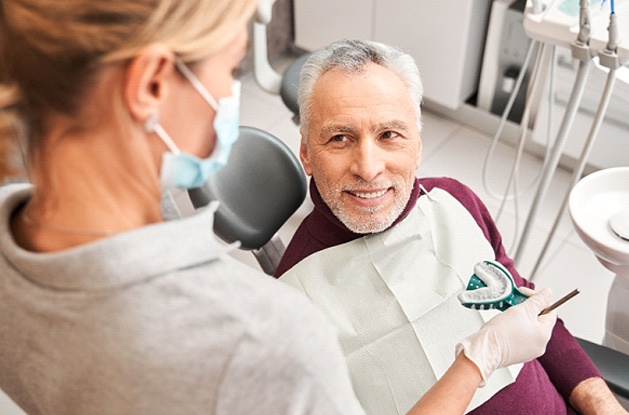 Whether you're missing several teeth or an entire arch, you may be a good candidate for dentures in East Longmeadow. Once you get your new smile, you'll no longer have to worry about missing out on all your favorite foods, having trouble speaking, or feeling embarrassed to flash your grin. At EMA Dental, one of our dentists will conduct an oral examination to determine whether or not this option is right for you. If any untreated issues are present (i.e., decay, cavities, gum disease), we'll work the necessary care into your treatment plan to ensure your oral health is in optimal condition.
Types of Dentures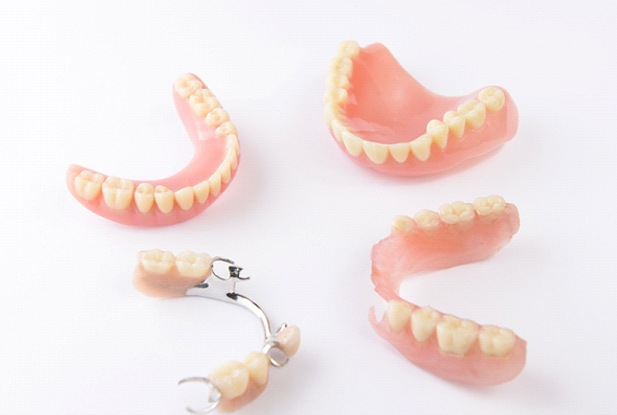 The first step on your journey towards a complete smile is a consultation with our team at EMA Dental. At your appointment, we'll discuss your available options and explain in detail your proposed treatment plan. Depending on your case, our team will suggest one of the following:
Partial Dentures
Do you only have a few missing teeth? If so, partial dentures may be the right option for you. The gum-colored base and artificial teeth are custom-made to blend seamlessly with your smile. Once partials are attached to the clasp on your remaining teeth, they'll complete your grin and restore a fully functioning bite.
Full Dentures
A full denture includes an upper and lower set. The upper denture covers the palate, along with the gums, and is a flesh-colored acrylic material. The lower denture is a "U" shape that allows the tongue to function normally, and it is made of plastic and porcelain.
Implant Dentures
At EMA Dental, we'll sometimes recommend an implant-retained denture for patients who need a more secure fit since it is attached to dental implants. Whether the dentures are removable or not, they do need to be replaced over time. After the original teeth are extracted, the jaw and gums slowly adjust, and with enough time, a new set of dentures are needed for a better fit. Everyday use also wears down the dentures.
The Benefits of Dentures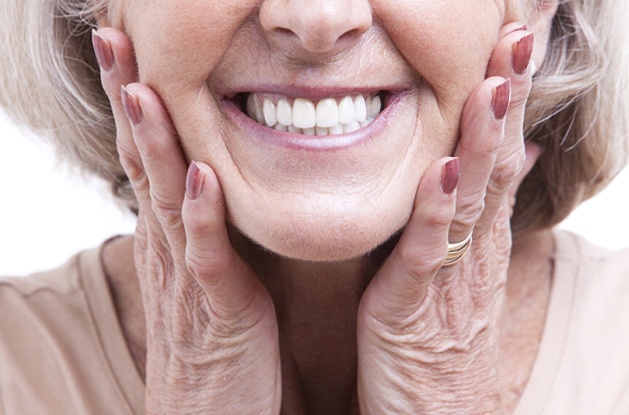 For decades now, dentures have been considered one of the most popular methods of tooth replacement – and there's a good reason for that. There are many benefits you can reap with this solution, including:
Natural-looking appearance
Regained ability to eat a more nutritious diet
Preserved facial structure
Easy cleaning and lower maintenance
Cost-effective tooth-replacement solution
Denture FAQs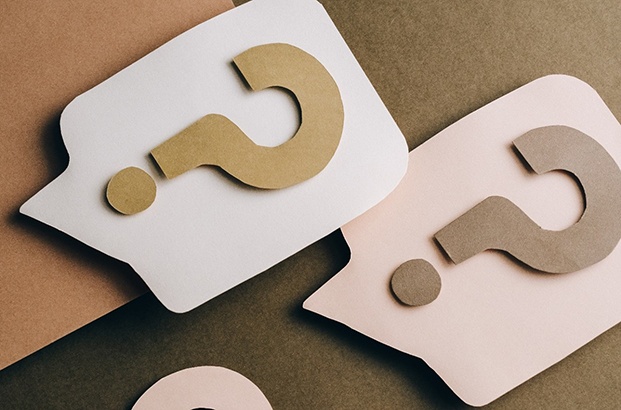 Dentures in East Longmeadow and Northampton have been used for generations to rebuild beautiful smiles. However, they are a big investment. We understand you might have some apprehensions, but we will explain everything to ease your concerns during your denture consultation. While you wait for your appointment, here are the answers to a few frequently asked questions.
Understanding the Cost of Dentures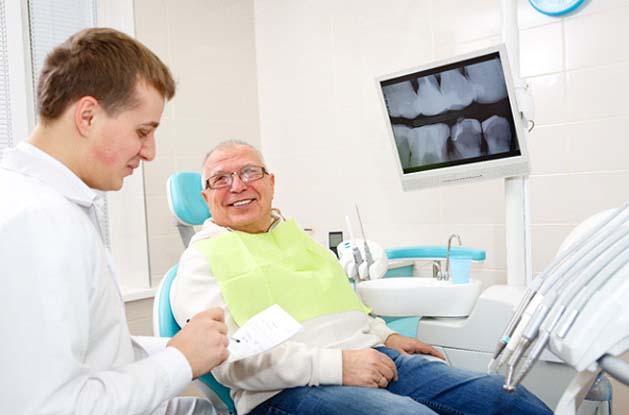 Ahead of receiving your new denture, you're likely wondering how much you can expect it to cost. The most important factors that affect your final price include the complexity of your tooth loss and your specific preferences. During your evaluation, we'll be able to provide a more detailed estimate of your future tooth replacement. In the meantime, we encourage you to take a moment to learn more about the factors that affect denture cost on our website.