Restorative Dentistry – Northampton, MA • East Longmeadow, MA
How We Can Get Your Smile Back on Track
Despite our best efforts, many people are likely to experience restorative dentistry concerns over the course of their lives. If you have a cavity, a serious oral pain, or even several missing teeth, trust your oral health needs in the hands of the EMA Dental team. Dr. Mariano and Dr. Vergo are our two highly-trained prosthodontists, which means they both excel in rebuilding strong and attractive smiles from the ground up. If you'd like to explore your options at either of our Western Massachusetts locations, please contact us today.
Why Choose EMA Dental for Restorative Dentistry?
General Dentists & Specialists Under 1 Roof
Latest Technology Used to Make 100% Custom-Restorations
Friendly, Frictionless Service at Every Appointment
Dental Crowns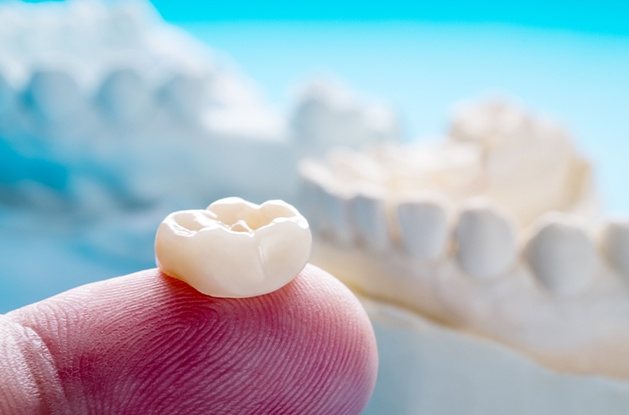 Our goal is to give you the most natural looking smile possible. We want your dental restorations to be undetectable. When a tooth cannot be restored with a filling, a crown is a great option, and a well-made crown will look and feel just like your natural tooth. A dental crown is a cap placed over the part of the tooth that sits above the gum line. As one of EMA Dental's restorative dentistry options, a crown is typically recommended to cover a tooth to restore its shape and size, improve strength, or enhance its appearance. Please click on the link below to learn more about dental crowns.
Learn More About Dental Crowns
Dental Bridges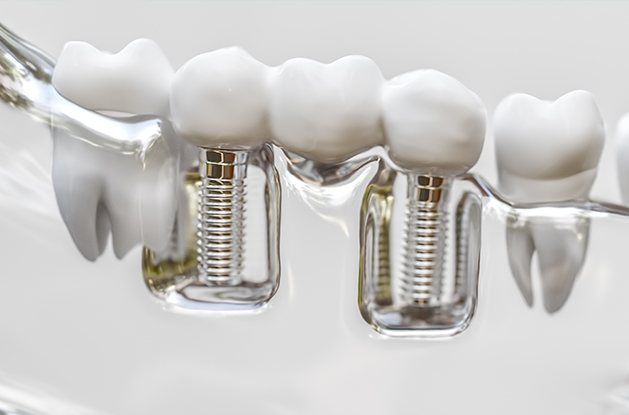 To replace one or more teeth in a row, a bridge is an excellent option. A bridge consists of one or more solid replacement teeth, called pontics, suspended between two crowns. To anchor a bridge, teeth on either side of the space, called abutment teeth, are fitted with crowns. Bridges are fixed appliances, so they cannot be removed by a patient at home. Click on the link below to learn more about bridgework.
Learn More About Dental Bridges
Tooth-Colored Fillings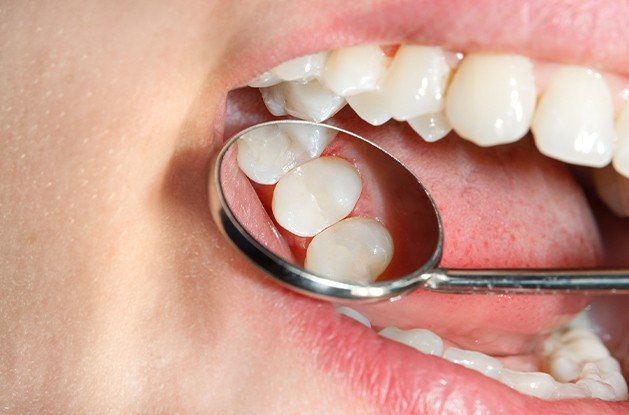 Dental fillings are used to restore teeth that have been damaged by tooth decay. The development of tooth-colored fillings, also known as composite fillings, has provided dentists and patients with a safer and more attractive alternative to silver amalgam fillings. By precisely matching tooth-colored composite fillings to the natural color of your teeth, a skilled dentist is able to provide white fillings that are virtually invisible. Many patients also opt to have their older amalgam fillings replaced with composite ones. The removal of amalgam fillings can provide patients with a more aesthetically pleasing, silver-free smile.
Learn More About Tooth Colored Fillings
Dentures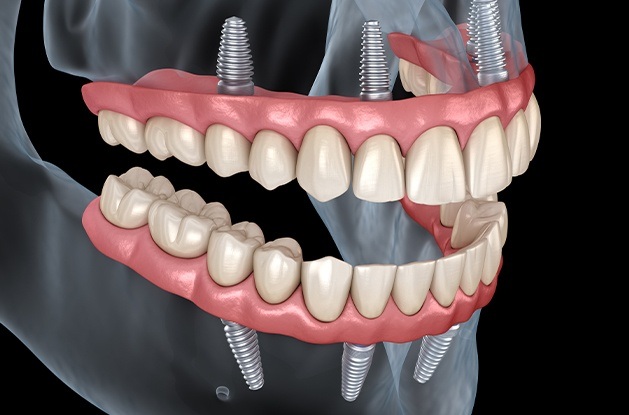 A removable full denture is a device constructed to replace missing teeth on one or both arches. It is supported by the surrounding soft and hard tissues of the oral cavity. Well constructed dentures can help patients improve their function (chewing), appearance, speech, and confidence at the same time.
Learn More About Full Dentures
Partial Dentures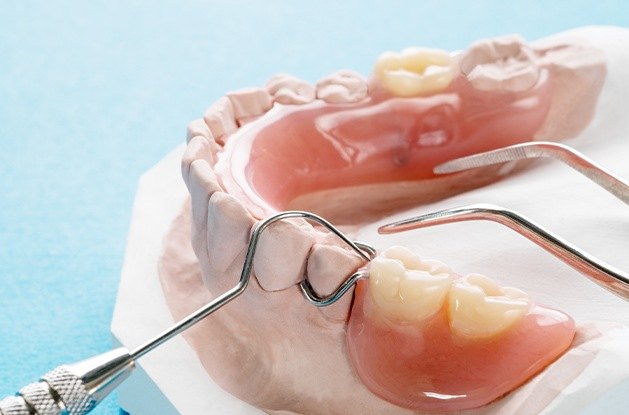 A removable partial denture offers a cost-effective way to replace numerous missing teeth utilizing a removable prosthesis. Remaining teeth help stabilize the removable prosthetic, usually with metal clasps, but there are more sophisticated removable partials which are clasp-less (precision) that many of our patients choose. We look forward to discussing all of your options with you so that you can choose which restoration is best for you.
Learn More About Partial Dentures
Root Canals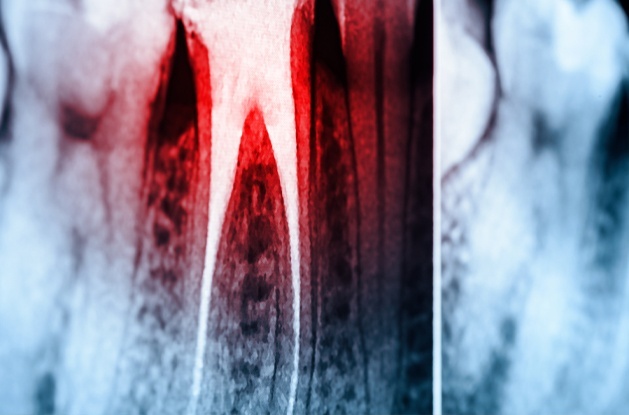 Your natural teeth actually contain multiple layers that lead down to a vulnerable inner pulp. If a traumatic injury or advanced decay allows harmful bacteria to infiltrate the pulp and root canals, extreme pain and sensitivity are likely to result. While patients may assume that an extraction is the only option left in this dire situation, a root canal procedure may actually be able to restore health to the affected tooth and help you maintain it for many years to come.
Tooth Extractions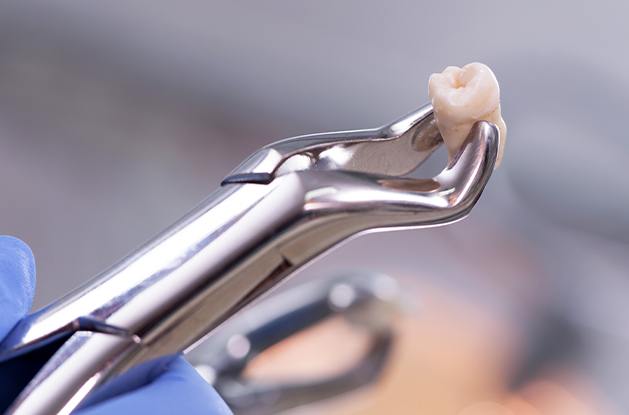 Although our team will always strive to help patients avoid the need for an extraction using quality restorative solutions, sometimes this service simply can't be avoided. Patients can rest assured that we will help them stay comfortable and calm at all times, and our prosthodontists are the perfect partners to have as you work towards regaining strong, attractive teeth.
Here are some of the situations that could require an extraction:
If you have a tooth that's experiencing advanced decay.
If you're suffering from severe periodontal disease.
If you've traumatically injured one or more teeth.
If your child has a "baby" tooth that needs to be removed to make way for the emerging adult one.
If you're in need of orthodontic treatment and one or more teeth need to be removed to make room.
If your third molars ("wisdom teeth") are seriously overcrowded, impacted, or otherwise harming your overall oral health and wellbeing.