About Our Dental Office – Northampton, MA • East Longmeadow, MA
Friendly, Comprehensive Dentistry for Your Entire Family
At EMA Dental, we're proud to be all things to all people when it comes to their dental care. Need general dentistry to ensure that your family stays cavity-free? We have a team of dentists ready to serve you. Need restorative work after an accident or years of avoiding the dentist? Our specialists will make the entire process easy, convenient, and comfortable. From checkups to teeth whitening to dental implants and more, we have it all. Our goal is to become "your dentist," in that we completely understand your needs as well as the best way to meet them. Whether you visit our East Longmeadow or Northampton office, you can trust that you'll only receive the very best that dentistry has to offer.
Modern, Clean, & Focused on Safety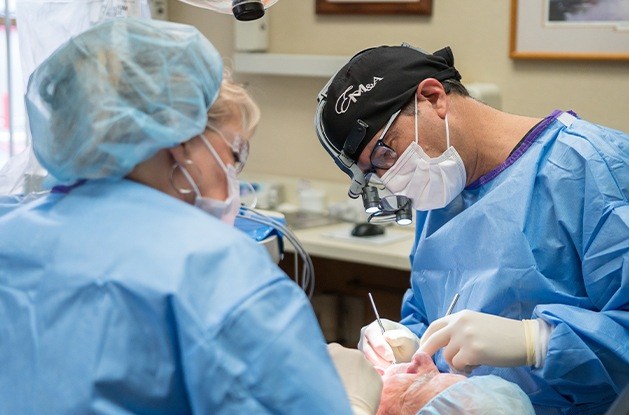 Our top priority is you and your family's health and safety. That's why we have a series of special protocols that we complete throughout the day, before and after each patient visits us. The threat of COVID-19 is also still prevalent, which is why we have implemented an additional series of advanced precautionary measures that we take to ensure your safety as well. We keep up with the latest guidelines posted by OSHA, the CDC, and WHO, and we continue to monitor the situation every day.
Learn About Our Advanced Safety Protocols
Improved Health, Wellness, & Confidence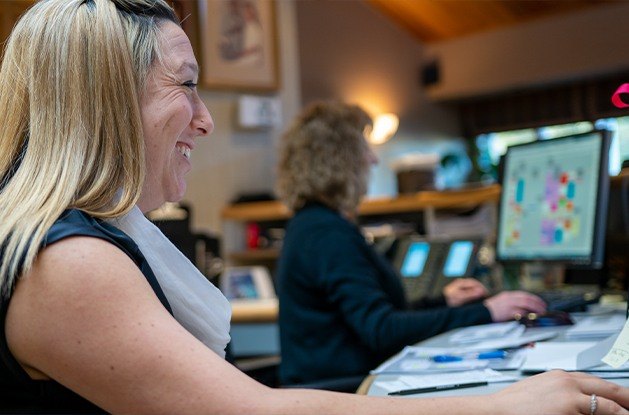 The right dental treatment plan can do much more than simply leave a patient with improved teeth. It can transform their self-esteem, their wellbeing, and their overall quality of life for the better too! Over the years, our dentists have helped countless people find solutions for the difficulties they're facing, from lost teeth to noticeable chips in the enamel to gaps. Take a look at our smile gallery to see these amazing changes for yourself, and don't hesitate to let us know if any of the results remind you of your own goals! We'd love to help.
Award-Winning Dental Care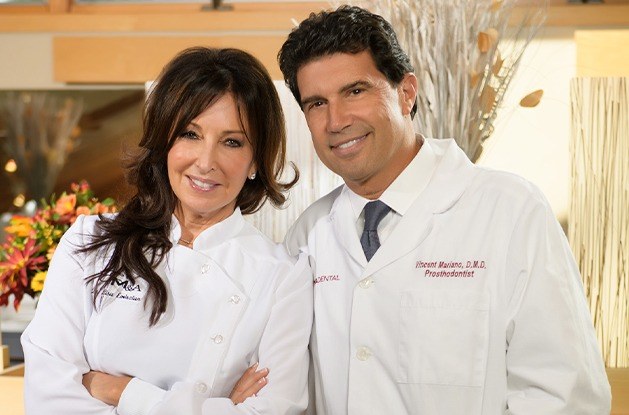 EMA has received many awards over the years including:
Best Dental Practice in East Longmeadow in 2020
Best Dental Practice in the Valley in 2020 and 2022 by the Valley Advocates Readers Poll!
All Dentistry Under 1 Roof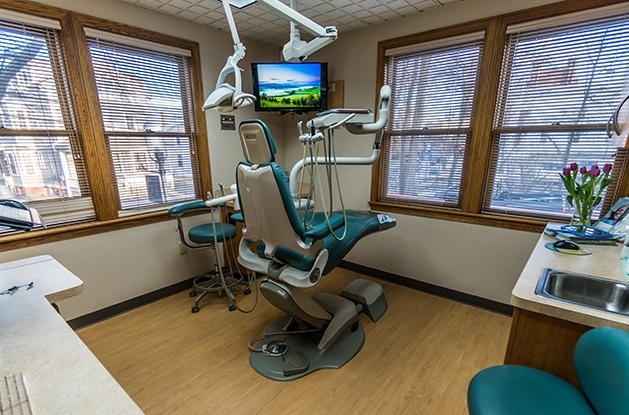 At EMA not only do we have experienced general dentists to take care of your basic needs but also specialists to solve more complicated situations and conduct advanced treatments like smile makeovers, placing implants and Invisalign treatment. At EMA our breadth of services will help every member of your family at every stage of life including our Refresh Whitening Spa offering the most convenient, comfortable, and relaxing tooth whitening experience in Massachusetts.
Dental Insurance Welcome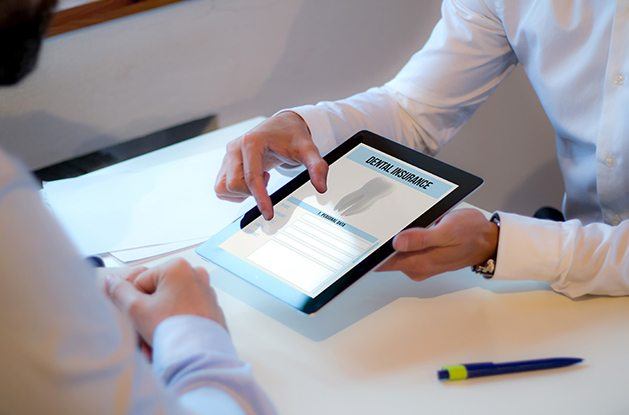 We're happy to give our patients numerous ways to save on their care so their dental visits always fit easily into their family budget. We're in-network providers for many of the most common dental insurance plans, and our team will even handle the entire claims process on your behalf. And, if you currently do not have insurance, we can help break up the cost of your care into smaller monthly installments using flexible and easy to understand financing.
An Experienced Team of Dentists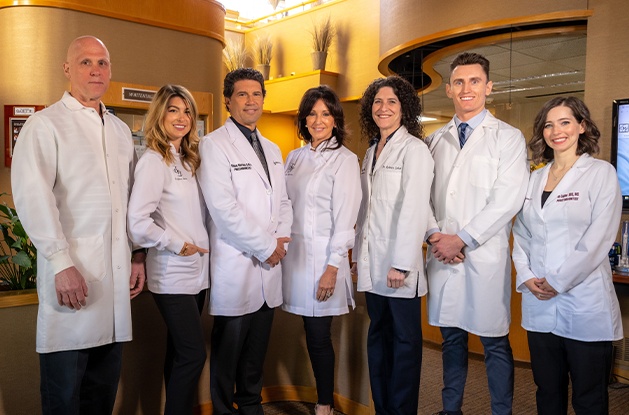 EMA has created a team of experienced doctors and staff working together within a culture of collaboration and personal patient care. Both Dr. Emirzian and Dr. Mariano have provided care to their patients here in the Valley for over 35 years. At EMA we're unique in the fact we don't have one or two dentists but eight. Together our doctors combine for over 125 years of clinical experience. Staff experience can many times be as important as doctor experience in helping achieve the best results. Majority of staff has over 10 years and others with 15-30 years experience at our practice. Doctors Emirzian and Mariano have been on faculty teaching at Tufts School of Dental Medicine monthly for over 30 years giving back to the institution of Tufts and their students! Our clinicians are members of some of the most prestigious dental organizations in the country including The American College of Prosthodontists, The American Academy of Esthetic Dentistry, and The Greater New York Academy of Prosthodontists.
Fair Fees, Not High Fees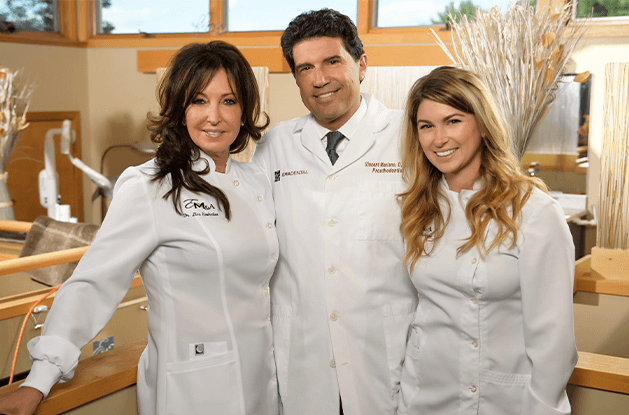 At EMA we value the quality of care you receive. Our fees are fair and in fact comparable to any high quality experienced general dentists in the area. At EMA we also offer the advantage of not only Family care and preventive care, but also specialty care providing a seamless approach to your dental health.
Although EMA has developed a reputation for our high quality specialty care for full mouth oral rehabilitations and esthetic smile makeovers, that can be very expensive, even those fees tend to be 20% lower to similar treatments by similarly qualified specialists in the eastern part of the state.
At EMA you receive the value of our general practice fees for general and preventive care along with the opportunity to be cared for by our board certified specialists should the need ever arise.
Latest Technology
State of the art technology providing the safest and most efficient dental care available. Whether it is our low dosage digital radiology machines, our intra-oral digital scanners, water, and air purification systems we at EMA continually invest in making your dental visits easier, safer, and more enjoyable.
Personalized Care Approach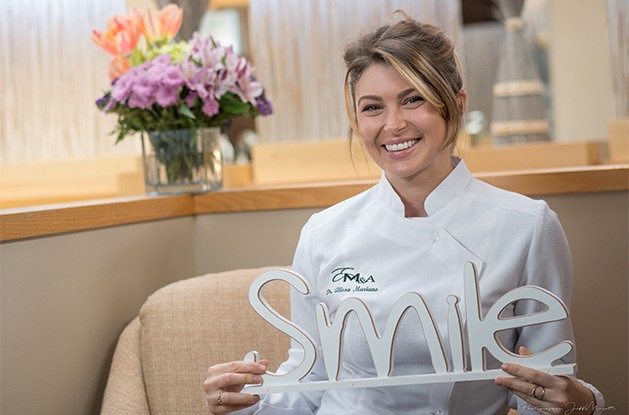 At EMA Dental we provide patient centered care for all of your general dental needs with the advantage of specialty care for the most complex dental issues. Care is about your health and the quality of life that your dental health offers. With our approach, each patient chooses their level of dental care based on our comprehensive examination and codiagnostic approach to care. It is our job as your health care custodians to educate and guide you to the level of care you desire during each stage of your life.
Refresh Teeth Whitening Spa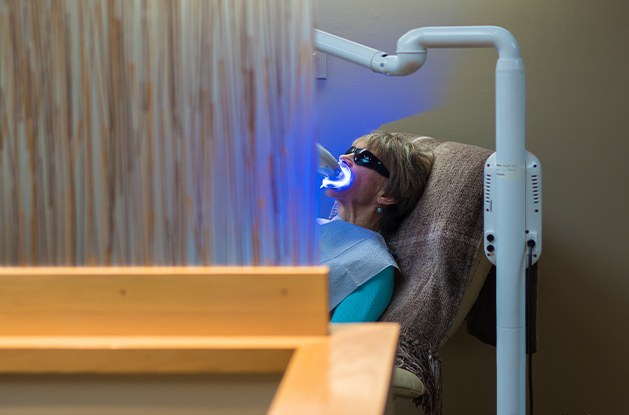 When you think of having a relaxing spa treatment, you likely don't envision yourself being in a dental office. However, that's exactly the kind of experience we offer for teeth whitening here at EMA Dental. Over the years, we've perfected this treatment so you can enjoy perfect results without sensitivity. Our revolutionary whitening spa makes the procedure more comfortable and convenient than ever before, and our patients leave the practice feeling rejuvenated and happy with their brightened smiles.