Partial Dentures – Northampton, MA • East Longmeadow, MA
Recover Your Smile & Confidence
For patients who need to replace missing or damaged teeth but have a limited budget, removable partial dentures allow them to regain the ability to chew and speak normally and comfortably. Removable partial dentures are a type of prosthesis that connects to adjacent teeth, often with metal clasps, holding the dentures in place.
EMA Dental offers removable partial dentures that are free of clasps for the best esthetic results. This is the most popular choice for patients who need dentures to stabilize their mouth after teeth have been removed or damaged. Contact us to discuss if this is a good choice for your needs.
Why Choose EMA Dental for Partial Dentures?
Traditional & Implant-Retained Dentures Available
Entire Denture Process Completed Under 1 Roof
Insurance Welcome & Financing Available
How Our Dentures Are Made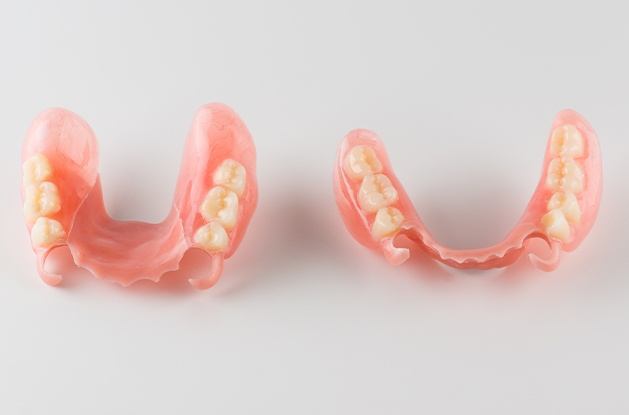 At a consultation appointment, your dentist will examine your mouth and discuss all of your tooth replacement options. If you both decide that a partial denture is right for you, an impression of your teeth will be taken. This will be sent to a lab who will fabricate your denture. You'll return to our office when it is ready, and after you put it on for the first time, your dentist will make any adjustments necessary to ensure it's secure and comfortable.