General Dentist – Northampton, MA • East Longmeadow, MA
Get to Know Alina
Ploaie, DDS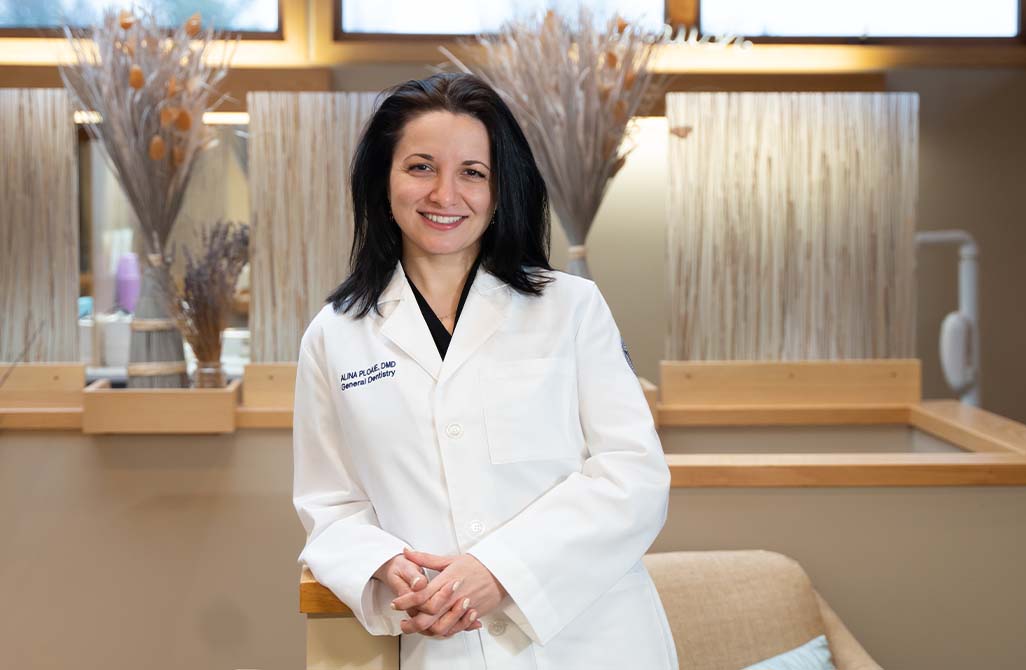 Dr. Alina Ploaie's mission is to provide comprehensive dental care to all patients in an environment that is reassuringly safe, pleasant, and comfortable.
Where Did You Study Dentistry?

Dr. Ploaie completed her doctorate at the Boston University Goldman School of Dental Medicine and a postdoctoral training program in Advanced Education in General Dentistry at the University of Connecticut School of Dental Medicine. Dr. Ploaie is certified in Invisalign, and in Facial Injectables, Neuromodulators, Soft Tissue and Deoxycholic Acid. She is an active member of Massachusetts Dental Society and American Dental Society. She continuously seeks out training and professional development opportunities, which allows her to remain aware and knowledgeable about new dental practices and the latest technology being considered or used.
Outside of the Dental Office,
What Do You Like to Do?
Dr. Alina Ploaie has joined the EMA Dental team in the East Longmeadow and Northampton offices and is committed to comprehensive and compassionate care. In her free time, Dr. Ploaie enjoys whipping up new recipes in the kitchen, hiking, and playing with her parents' new puppy, Bennie.