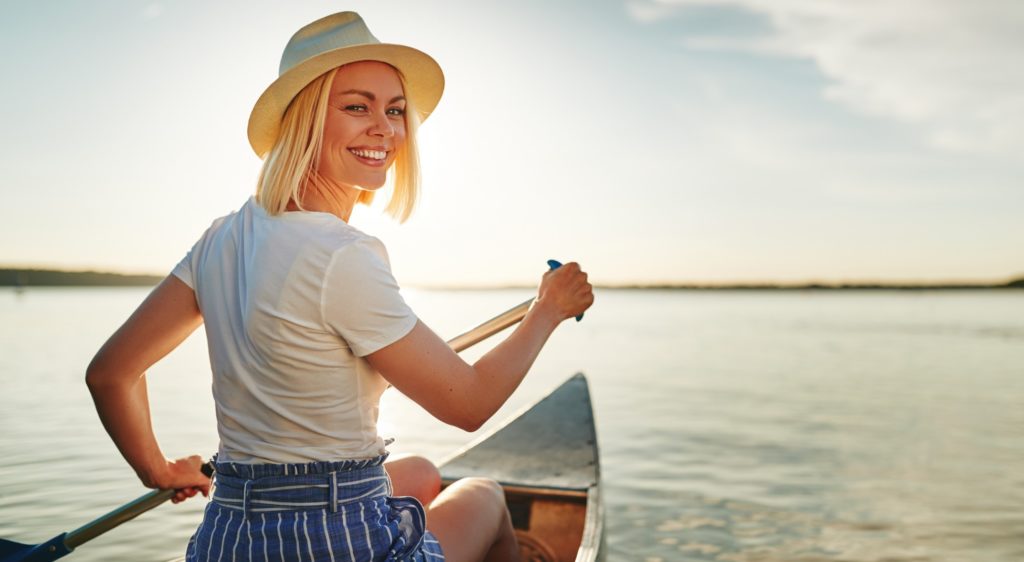 Are you seizing the opportunity to plan a trip now that the weather is warming up? June, July, and August are some of the busiest travel months, so you're certainly not alone. Whether you're planning on backpacking through Europe, taking a memorable road trip, or relaxing locally, visiting your dentist probably isn't high on your list of to-dos when it comes to your summer vacation. It should be though! Here's why.
#1. Get Your Smile Vacation-Ready
Whatever your summer plans are, there will likely be some moments that you'll want to preserve in time forever with a quick picture. Of course, you don't want your eyes to immediately go to crooked, stained, or otherwise imperfect teeth. Luckily, a trip to your dentist's office before your vacation will help prevent that.
#2. Prevent Dental Emergencies While You're Away
Dental injuries, like toothaches and loose restorations, are stressful to handle even when you're home. But when you're away, they are even more anxiety-inducing! Fortunately, visiting your dental team before leaving will help prevent that from happening. They can take a look at your teeth, screen for any potential issues, and address the root of the problem before you head out of town.
#3. Take Advantage of Convenient Scheduling
Typically, dental offices are open Monday through Friday between 8 am and 5 pm. Since these are standard working hours, you may normally have to use your PTO or adjust your schedule to get your biannual checkups and cleanings. If you have a free morning or afternoon before you head out of town, why not use that time to visit your dentist? That way, you don't need to make any additional accommodations to get the essential dental care you need.
#4. Protect Your Teeth from Summer Treats
From mouth-puckering lemonade and fizzy sodas to buttery popcorn and sugary ice cream, summer is filled with lots of delicious treats. Unfortunately, many of them aren't exactly teeth-friendly. To prevent a serious oral health concern, like a cracked tooth or a cavity, stick to fresh fruit, cooked veggies, lean proteins, and water whenever possible. This will help keep your smile healthy from the inside-out!
Whatever your summer plans are, you deserve to enjoy them. One of the best ways to ensure that is surprising: visit your dentist beforehand. This simple appointment can play an instrumental role in whether your plans involve relaxing or scheduling an urgent dental visit!
About the Practice
At EMA Dental, we focus on modern dentistry that improves your health, wellness, and confidence. In addition to offering restorative, cosmetic, and emergency dentistry, we provide meticulous checkups and thorough cleanings. That way, we can do our part to keep your teeth and gums in pristine condition, whether you're relaxing at home or jet-setting abroad. If you're overdue for your six-month visit or you'd like to schedule an appointment before your trip, don't hesitate to visit our website or call (413) 731-8800.