How Dental Implants Work – Northampton, MA • East Longmeadow, MA
Your Quick Guide to Dental Implants
If you're considering dental implants, you can enjoy peace of mind in knowing each of the steps of your procedure. Unlike many other dentists who must refer their patients out for this advanced treatment, we can place and restore your implants all under one roof. This is not only more convenient, but it will help you enjoy a more consistent treatment process. Read on to learn about the journey toward smiling with dental implants in East Longmeadow & Northampton.
Initial Dental Implant Consultation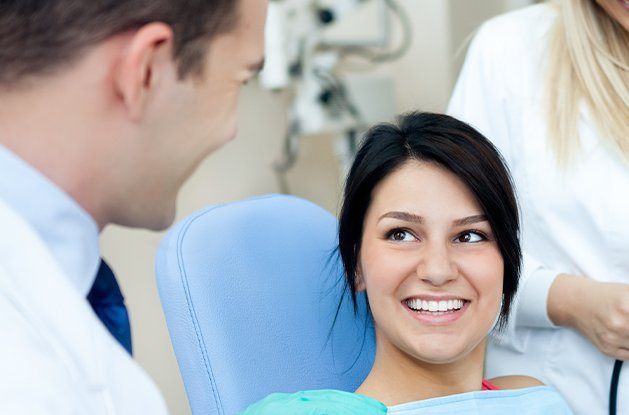 During your initial consultation, one of our experts will carefully examine your smile, number of teeth you're missing, strength of your jawbone, and overall oral health before recommending dental implants. Keep in mind that any preexisting issues will need to be treated before moving on to your surgery. It's common for patients to undergo bone grafting or periodontal therapy in order to ensure the success of their treatment.
Dental Implant Surgery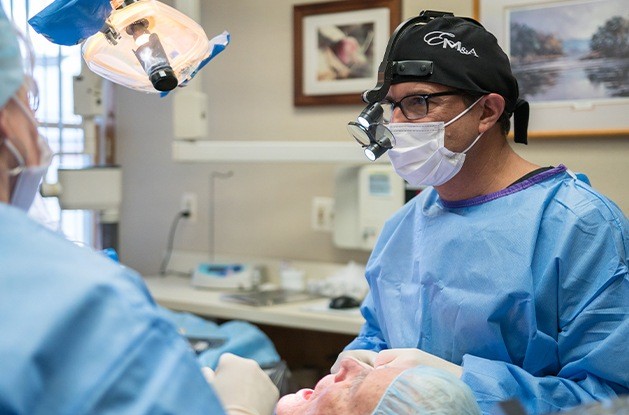 After ensuring that you're numb and comfortable, we will begin by making a small incision in your gums to access the bone. Then, we will create a small hole in the jaw, which will accommodate your dental implant. Once placed, we will mount a temporary restoration to maintain your smile's appearance.
Dental Implant Osseointegration & Abutment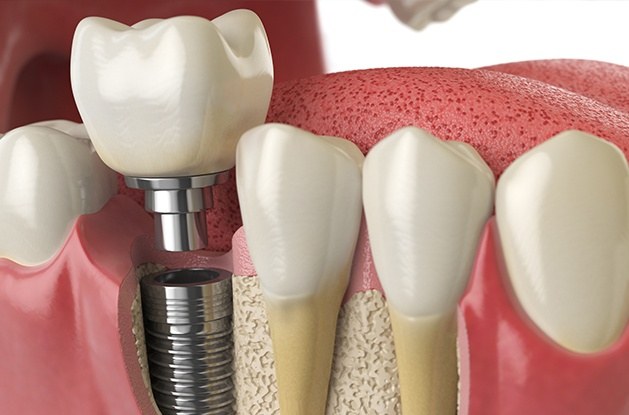 After surgery, you will start a healing process called osseointegration. Dental implants are made of titanium, which is a biocompatible material that fuses to the jawbone. This integration process will take at least 3 to 4 months, but the result is a sturdy and strong implant that can last for a lifetime. Once your implant is completely healed, we can mount an abutment which is a small connector that allows us to place the restoration.
Placement of Dental Implant Restorations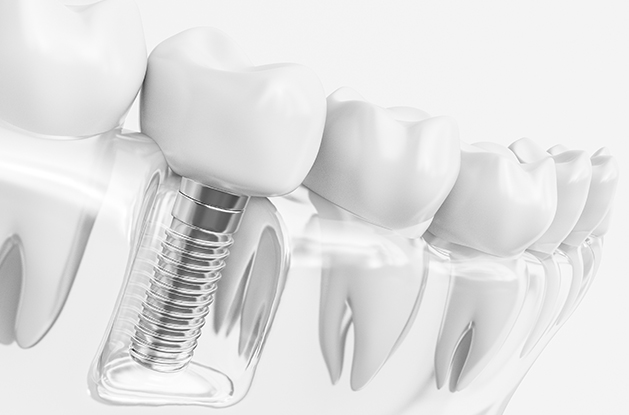 Lastly, you'll come into our office, where we will take impressions of your smile with the implant and abutment. From there, we will design a custom-made restoration that will seamlessly fit on top of your dental implant. We'll make sure that you're satisfied with your restoration before permanently mounting it on top of the implant. Then, all that's left to do is to walk out of our office with a full, strong, and beautiful set of teeth!
If you have any questions, please don't hesitate to contact EMA Dental today!