Tooth Extractions – East Longmeadow, MA
Providing Patients with Necessary Pain Relief
A tooth extraction may not be on top of your list of fun activities, however this treatment can save you from pain and discomfort! If you need to see an emergency dentist in East Long Meadow, we have all the services you need to get back to your full health and comfort. Extractions are always our last option for treatment, but our experienced team of dentists are here when you need us most. Keep reading to learn more about tooth extractions and what you can expect.
When is a Tooth Extraction Necessary?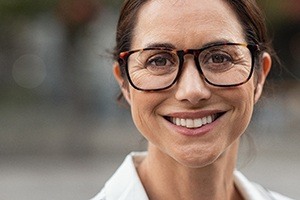 Tooth extraction is never our first treatment option, but in some cases, it's the only way we can get you out of pain and back to smiling. We may recommend tooth extraction if:
Your enamel is broken to the point that it cannot be repaired
Your tooth is too decayed for a filling or crown
Advanced gum disease has made your tooth unstable
A lingering baby tooth is blocking an incoming adult tooth
Your tooth is infected.
If you have an infection, it's important that we extract it, so the problem doesn't spread to other parts of your mouth and body.
The Tooth Extraction Process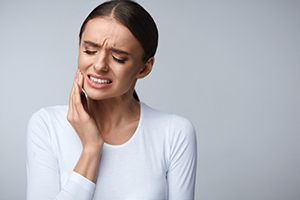 Initially, we will carefully examine the affected tooth, taking digital X-Rays to get a closer look at what's going on. Once we have diagnosed the problem, we will provide local anesthetic and sedation options to ensure that you're numb and comfortable. After the affected area has been prepared and your mouth is fully numb, we will use a special instrument to gently rock your tooth back and forth for smooth removal. We are experienced in making tooth extractions in East Longmeadow as easy as possible, and we have various tooth replacement options ready.
Aftercare for Tooth Extractions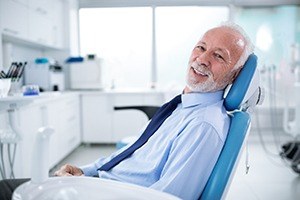 In order to make your recovery process as smooth and comfortable as possible, it's important to follow these easy yet helpful aftercare steps:
Take the medication we give you as prescribed.
Use gauze pads to reduce bleeding and promote healing. Change out the gauze after 3 to 4 hours or if the pads become soaked.
Use a cold compress or ice pack to numb the area of extraction. You can alternate 15 minutes on and 15 minutes off for the best results.
Give yourself at least a couple days to rest after your extraction. That means taking off work and rescheduling your normal activities to promote recovery.
Avoid the use of tobacco products.
Don't use a straw for the first 24 hours.
Continue to brush and floss but avoid the extraction site.
Prop your head up while laying down or sleeping.
If you have any questions about extractions, please don't hesitate to contact our office! If you're in pain, our emergency dentist is ready to help you right away!