Porcelain Veneers – East Longmeadow, MA
A Confident Way to Smile
At EMA Dental, we want our patients to have all the treatment options they need to have healthy, beautiful, and confident smiles. That's why we offer porcelain veneers as a premier cosmetic treatment to erase numerous flaws that can occur in the smile like chips, cracks, gaps, discoloration, and more. We only use high-quality materials, and our skilled team can deliver you the smile you've always wanted. Read on to learn more about porcelain veneers in East Longmeadow and how you can benefit from them.
What are Porcelain Veneers?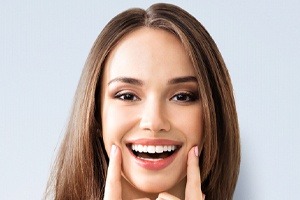 Porcelain veneers are thin shells of dental porcelain that are designed to cover the front surfaces of your teeth. Dental porcelain looks and feels like your natural smile, and we can create your veneers to your exact shade specifications. In fact, we can completely customize your veneers' size, shape and color. Once bonded to the visible surfaces of your teeth, porcelain veneers conceal a wide range of imperfections all at once.
To prepare your smile for veneers, we must remove a slight portion of your enamel. Then, we'll take special impressions of your teeth that will be sent to a high-tech lab to create your veneers. After, you'll come back into our office, where we will ensure that you're happy with the results before permanently bonding the veneers to your smile.
The Benefits of Porcelain Veneers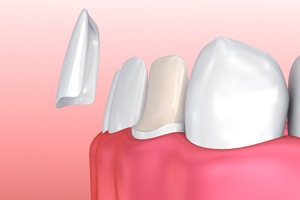 We offer porcelain veneers to our patients because of these unique advantages:
Appearance: Porcelain veneers can correct a range of flaws all at once, giving you a beautiful and youthful looking smile.
Confidence: With a new and improved smile, you can flash your teeth with confidence in social and professional settings.
Speed: Porcelain veneers is an advanced service that requires us to blend art and science for beautiful and healthy results. We can do this in just two appointments!
Longevity: While they won't last forever, proper care can help you enjoy your porcelain veneers for around 10 years. Plus, dental porcelain is relatively stain-proof, making it much harder to discolor your new smile.
Health: Gum tissue tolerates porcelain well, which eliminates concern for irritation or discomfort.
Am I a Candidate for Porcelain Veneers?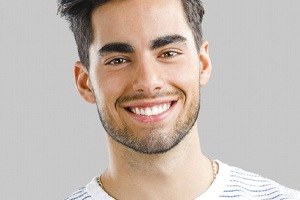 The best way to know whether you're a good candidate is to visit our office. Every mouth is different, which is why it's best to come see a professional if you're considering veneers. However, candidates for porcelain veneers will typically have cosmetic imperfections in their smile, including:
Slight gaps
Cosmetic chips and cracks
Slight misalignment
Permanent discoloration
Misshapen teeth
Teeth that are worn down
If you look at your smile in the mirror and see flaws that you wish would disappear, we have the answer! Contact our cosmetic dentist in East Longmeadow to bring beauty and radiance back to your smile.
Understanding the Cost of Veneers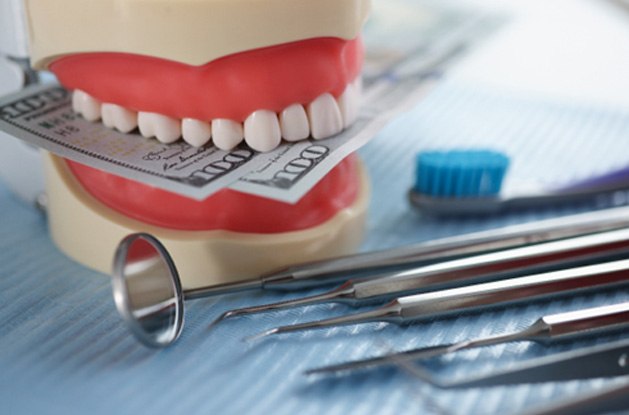 Maybe you're concerned about the cost of veneers in East Longmeadow. After all, you'd prefer treatment to fit your budget and not "break the bank." Remember, though, that you get what you pay for; quality is crucial enough to justify veneers' price. That said, EMA Dental does want you to get the best service for your needs. Therefore, here are the costs and features of our cosmetic procedures. Read them over to see if veneers are a good option. Otherwise, feel free to call our office for more details.
Veneers FAQs
Veneers can help make your dream smile a reality, but as with any kind of cosmetic dental treatment, it's important to make sure that you fully understand the procedure before you commit to it. You can always reach out to our team with any questions or concerns you might have. That said, we know some of our patients like to do their own research, so to make things easier, we've addressed some of the most common questions about veneers in the FAQs below.