Meet Your Trusted East Longmeadow Dentists
At EMA Dental, we strive to create long-lasting and trusting relationships with our patients, but before that can happen, you of course need to get to know us. Please allow us to go first! Below, you can learn just a little bit more about our excellent doctors, including where they went to school, how long they have been practicing, and their overall philosophy when it comes to dentistry. As you'll see, you'll be in very capable hands every time you come to see us!
Vincent J. Mariano, DMD
Dr. Vincent J. Mariano received his DMD degree as well as his post-doctoral training in prosthodontics from the Tufts School of Dental Medicine in Boston. Dr. Mariano went on to become a board-certified prosthodontist, one of only 1,000 in the country. His thorough training has provided him with the expertise to offer comprehensive treatments of the highest quality, backed by advanced education in the field of dentistry and specifically in prosthodontics.
Dr. Mariano has been focusing exclusively on the specialty of prosthodontics since establishing his practice in 1984, but he continues his relationship with the Tufts School of Dental Medicine as an assistant clinical professor in postgraduate prosthodontics. In this role, he shares his knowledge with both students and faculty. As a member and past president of the nonprofit foundation, Tufts Prosthodontics Alumni Charitable Organization, Inc., he is dedicated to supporting prosthodontics training at the Tufts School of Dental Medicine.
Dr. Mariano's many professional memberships include the American College of Prosthodontics, the Greater NY Academy of Prosthodontics, the American Academy of Osseointegration, the American Academy of Fixed Prosthodontics, and he is a Fellow of the International College of Dentists. He is also active in his local dental society, having served as chairman of the Valley District Dental Society Education Committee since 1992. He is responsible for bringing internationally recognized clinicians from around the world to Massachusetts for dental education programs.
Lisa B. Emirzian, DMD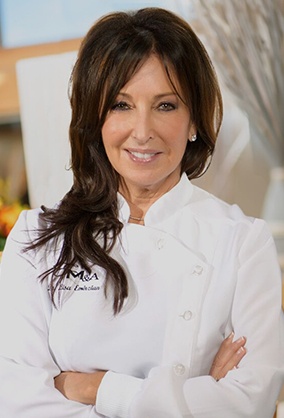 Dr. Emirzian earned her undergraduate degree from Springfield College and went on to pursue her DMD at the Tufts School of Medicine in Boston. Upon completion, she joined her father, Dr. A.A. Emirzian, a dentist who practiced for more than 40 years in Springfield, MA. Her practice evolved from his and eventually became the foundation for EMA Dental. Dr. Emirzian's dedication to esthetic dentistry has enhanced the quality of life for many of her patients. She is one of only approximately one hundred active members of the American Academy of Esthetic Dentistry, an elite organization dedicated to promoting the integration of dental esthetics into the total spectrum of oral health care.
She is a Fellow of the International College of Dentists as well as a member of the American Association of Women Dentists, the American Dental Association, the Massachusetts Dental Society, and the Valley District Dental Society. She shares her special talents with her colleagues by teaching and lecturing on esthetic dentistry, and she also serves on the faculty at Tufts University as an Assistant Clinical Professor, teaching students in the Advanced Esthetic Program.
Steven A. Johnson, DDS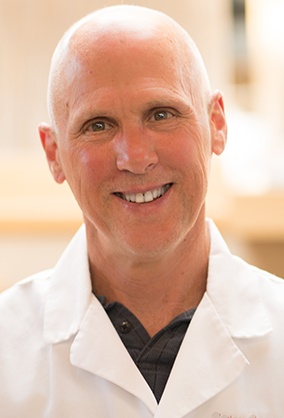 Dr. Steven Johnson earned his DDS from the University of Washington School of Dental Medicine. He has a strong interest in community service and public health, having worked as the dental director for the Community Health Center of Franklin County and the Fitchburg Community Health Center.
As a Colonel in the U.S. Air Force Reserves, Dr. Johnson has served in Operation Enduring Freedom and Operation Iraqi Freedom. He remains an active member of the AF Reserves and is an Individual Mobilization Augmentee with the AF headquarters in Washington D.C. Dr. Johnson lives in Bernardston, MA with his wife and has six grown children and one grandchild. In his free time, Dr. Johnson enjoys a very active lifestyle, including sailing, skiing, competitive shooting, formation flying, and aerobics.
Rebecca L. Cohen, DMD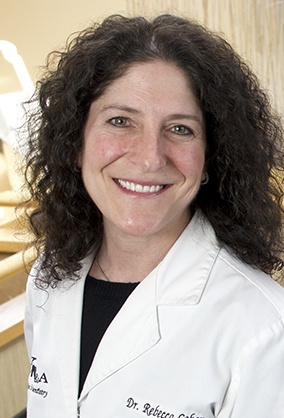 Dr. Rebecca L. Cohen serves EMA Dental's patients by providing numerous family and restorative dentistry services. She focuses on ensuring her patients of any age are comfortable, relaxed, and educated with regards to their treatment so they can take a more active part in its success.
Before obtaining her degree in dental medicine, Dr. Cohen received her B.S. degree in pathobiology from the University of Connecticut. While working toward her bachelor's degree, Dr. Cohen had membership in the Gamma Sigma Delta Honor Society and received the 1995 New England Scholar Award. Dr. Cohen went on to receive her DMD degree from the Tufts School of Dental Medicine and began practicing dentistry with her father, Dr. Allen L. Weiner, DMD, in Medfield, MA before joining EMA Dental. Dr. Cohen currently maintains memberships in the Massachusetts Dental Society, the American Dental Association, the Valley District Dental Society, and the Academy of General Dentistry.
Alissa B. Mariano, DMD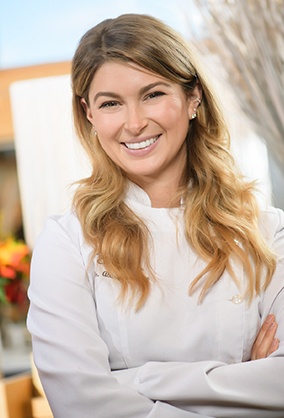 Dr. Alissa Mariano completed her doctorate at Tufts University School of Dental Medicine in 2016 and completed her post graduate specialty residency at Tufts in Advanced Prosthodontics in 2019. As a prosthodontist, she has focused her education on comprehensive rehabilitation and reconstruction of complex dental needs and implant dentistry. She is currently working both in Western and Eastern Massachusetts, limiting her practice to Prosthodontics. Dr. Mariano is board eligible and will be completing the final part of the American Board of Prosthodontics National Exam to become a Board-Certified Prosthodontist in the fall of 2019.
Dr. Mariano currently has membership in the American College of Prosthodontics and American Dental Association. She has attended various prestigious national and international meetings including the American Academy of Esthetic Dentistry, Greater New York Academy of Prosthodontics and the Academy of Prosthodontics. In 2017, she was an invited speaker at the Robert Schoor Northeast Implant Symposium where she lectured about the new techniques for digital implant planning and restoration in the esthetic zone. Dr. Mariano also participated in several materials science research studies with both Tufts University and 3M ESPE in Germany where she helped with research and development of new dental adhesives and curing lights.
Dr. Alissa Mariano would like to thank her mentors for their unwavering support and guidance throughout her prosthodontic residency, including Dr. Vincent Mariano, Dr. Lisa Emirzian, Dr. Kiho Kang, Dr. HP Weber, Dr. Kenneth Malamet, Dr. Andre DeSouza and Dr. Panos Papaspyridakos. She looks forward to many more years of collaborative and multidisciplinary education advancement with them, including a continuous relationship at Tufts Prosthodontics in Boston.
Dr. Alissa Mariano is currently working at EMA Dental at their East Longmeadow location and committed to compassionate, comprehensive, technology-driven and evidence-based patient care. Dr. Alissa Mariano's hobbies include equestrian riding, hiking and personal time with her dog and best friend, The Goose.