Smile Makeover – East Longmeadow, MA
High Quality Treatments for Beautiful Transformation
When you look at your smile in the mirror, what do you see? If your teeth are full of flaws and imperfections, it may be affecting your life more than you understand. Whether your hiding your grin, or you're just not as confident in yourself, chips, cracks, gaps, and discoloration can affect more than just your appearance. Thankfully, at EMA Dental, we offer smile makeovers to give you the teeth of your dreams. Keep reading to see how you could benefit from a smile makeover in East Longmeadow.
Are You a Candidate for a Smile Makeover?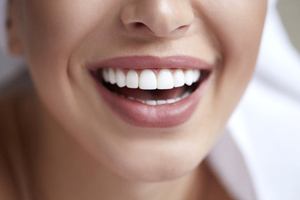 Candidates for smile makeovers are typically patients who:
Have crooked or unevenly spaced teeth
Have chipped, cracked, or worn teeth
Have missing teeth
Have excessive gum tissue
Have permanent discoloration
Avoid smiling for photos or in public
Are unhappy with their smile's overall appearance
If any of these issues sound familiar, you could benefit from a smile makeover. However, the only way to know whether you're a good candidate with certainty is to visit our office for a consultation. Our cosmetic dentist in East Longmeadow will carefully examine your smile before making proper recommendations.
What Does a Smile Makeover Include?
Your smile makeover will be completely personalized, resulting in the most beautiful and natural looking set of teeth. A smile makeover combines any 2 or more cosmetic, and sometimes restorative, dentistry services to give you the grin of your dreams. For example, if you're missing teeth, we may recommend dental implants, but if you have misshapen teeth, we could recommend porcelain veneers. It will all depend on your smile and the results you desire.
After examining your smile, we'll begin to create a plan for your makeover to help match the size, shape, and aesthetics of your natural teeth. We can even tailor your smile to be more proportionate with your lips, eyes, and other facial attributes. We'll use our combination of art and science to deliver you a beautiful transformation. This is done by offering services like:
Smile Makeover Results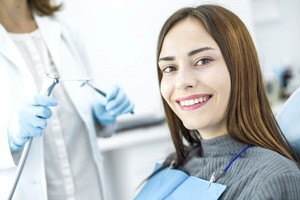 Once your treatment is finished, all that's left to do is enjoy your new smile. Your smile will obviously look immaculate, but you'll also enjoy a more symmetrical facial appearance. You'll look revitalized, well-rested, and best of all, you'll look more youthful. The main benefits of getting a smile makeover are physical, but this transformation can also affect you psychologically. You'll now enjoy boosted confidence in social and professional settings, and you'll be ready for any photo opportunities that you're presented with. Studies show that beautiful smiles automatically make you look more successful, confident, and trustworthy, which is why makeovers can change lives.
Book Your Consultation Today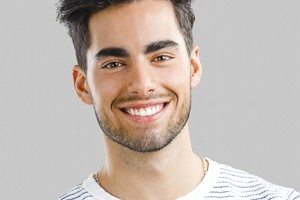 If it sounds like you could benefit from a smile makeover, what are you waiting for? A gorgeous, dazzling, and confident smile is just a call away. Contact our office to take your first step toward your beautiful transformation.