Dental Crowns – East Longmeadow, MA
Restore Your Smile with Health & Beauty
Damaged and decayed teeth can not only take away from the appearance of your smile, but they can also affect your health, leading to even more severe issues if left untreated. To avoid more damage, decay, and even tooth loss, we can restore your teeth with dental crowns in East Longmeadow, bringing back the beauty and strength to your smile. Keep reading to learn more about how this is done and whether or not dental crowns are right for you.
What Are Dental Crowns?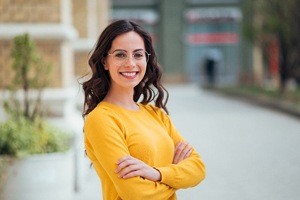 Dental crowns, also called caps, are custom-made restorations that are designed to strengthen and preserve a damaged, broken, or decayed tooth. They get their name because they literally crown the entire visible portion of your teeth to rebuild them back to their full health and beauty. We can personalize your dental crowns to match the exact size, shape, and shade of your natural smile for seamless restorations.
Candidates for Dental Crowns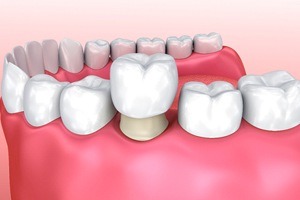 The best way to know if dental crowns are right for you is to come into our office for a consultation. One of our experienced dentists will carefully examine your smile before recommending the proper treatment. However, candidates for dental crowns will typically have:
Largely decayed teeth
Damaged teeth
Cracked teeth
Misshapen teeth
Root canals
Missing teeth replaced with dental implants
If any of these conditions sound familiar, call our office to set up your appointment. We will check your smile before proceeding with necessary treatment.
The Dental Crowns Procedure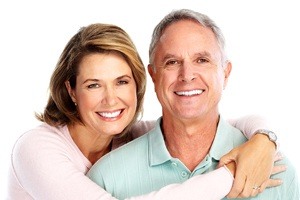 The procedure for dental crowns will typically take 2 appointments. During the first, we will prepare your smile by removing a slight portion of your enamel in some cases to accommodate the crown. Then, we'll take special images and impressions of the affected area before sending them off to an advanced lab for your customized restoration. During this time, you'll be given a temporary crown if it's in the visible part of your smile.
Once it's made, you'll come back into our office. We will ensure that you're happy with your results before permanently placing your restoration for a strong and beautiful smile. All you have to do next is walk out of our office with your complete and full set of teeth.
The Benefits of Dental Crowns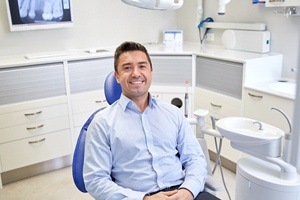 At EMA Dental, we offer custom-made crowns because of their ability to restore patients' teeth back to their natural function and beauty while protecting them in the future. Patients who get our dental crowns can enjoy these advantages:
Strengthening weakened teeth
Protecting weakened teeth in the future
Restoring a dental implant
Supporting dental bridges
Covering discolored teeth
Restoring natural shape and size to a tooth
Enhancing appearance of teeth
Are you ready to take your first step toward a stronger, healthier, and better-looking smile? Contact our office to get started on your personalized dental crowns.