Emergency Dentistry -- East Longmeadow, MA
Peace of Mind In an Urgent Situation
It can be scary when one of your teeth is injured, but knowing you can count on an emergency dentist to get you out of the situation will help a great deal. An emergency dentist is prepared to provide urgent care for a number of the most common injuries and other surprises. Keep reading to learn more about what those can look like, and how EMA Dental can help you or your loved one get out of pain and on with enjoying life. We are the emergency dentist East Longmeadow trusts when the unexpected occurs!
What Should I Do During a Dental Emergency?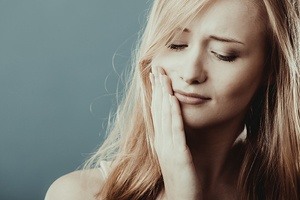 The most important thing to remember in the event of any medical emergency is to keep your cool. Panicking will only exacerbate the situation. So, take a few breaths and continue with the first steps to control the immediate problem. If you are bleeding, place a clean cloth to the wound to stop or slow the blood flow. Then, get in touch with your emergency dentist right away! We have listed some of the most common dental emergencies below with further instructions for what to do next.
I Have Broken a Tooth
If a tooth has been broken, rinse your mouth out to remove any shards that may be remaining. Collect and store larger pieces for possible reattachment. This type of injury will come with its fair share of discomfort, so feel free to take an over-the-counter pain medication and place an ice pack on the affected cheek to reduce swelling. Apply the ice in 15-minute intervals -- 15 minutes on, 15 minutes off.
I Have a Bad Toothache
A toothache can be the result of insufficient dental hygiene, a cracked tooth, or a number of other factors. Whatever caused yours, seeking prompt professional treatment is very important because a persistent toothache will usually not get better on its own. To manage the discomfort until you can make it to our office, take an over the counter pain reliever and use an ice pack to control swelling. Swishing your mouth out with warm salt water can help to soothe the area as well.
I Have Knocked Out a Tooth
Act fast in the event of a knocked out tooth. If you reach our office within an hour, there may be a chance that we can reattach it. Rinse the tooth under warm water (do not scrub or touch its root) and store the tooth in its empty socket, a cup of milk, or in plastic wrap. Stop the bleeding if there is any by applying pressure with a clean cloth. Call us right away!
I Have Lost a Crown or Filling
If a crown or filling comes off, you may be able to reattach it with dental adhesive or by simply slipping the crown back over the tooth. Remember this is only a temporary solution. Get in touch with our office for a better fix as soon as possible.
Emergency Dentistry FAQ's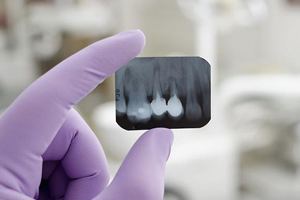 Are you still curious about dental emergencies? At EMA Dental, we want all of our patients to have the information they need to feel confident in their treatment. That's why your emergency dentist in East Longmeadow has included the answers to some of the most frequently asked questions about emergency dentistry. Keep reading to learn more and satisfy your curiosity so you can stay as safe as possible if an emergency occurs!
What's Considered a True Dental Emergency?
Your first question may be what exactly a real dental emergency is. With discomfort in the smile relatively common, how do you know if you need to seek treatment? Your first step should always be to floss and rinse your mouth because sometimes the pain can come from a pesky piece of food. However, if the pain persists, you probably have a toothache that requires a trip to our office. Cracked teeth, lost teeth, lost crowns, and lost fillings are just some additional examples of common dental emergencies.
When Should You Seek Treatment for a Dental Emergency?
A dental emergency is called an emergency for a reason—you should contact our office right away if you have a dental emergency. Unlike some medical conditions that can get better with time, your dental problems will only grow worse, leading to more extensive and expensive treatments in the future. That's why it's always best to visit our office as soon as you can in the event of an emergency.
Should I Go to the Dentist or the ER?
Our office should always be your first choice for dental emergencies because we have all the treatments you need to get back to smiling with full health. However, there are some situations that may require general medical attention and they should be dealt with at an emergency room. If you experience a jaw injury, problems with breathing, uncontrollable bleeding in the mouth, deep facial wounds, or any other potentially life-threatening issues, go to an urgent care facility right away.
When is a Root Canal Necessary?
Root canal therapy is one of the most important emergency treatments we have to offer because it gets patients out of pain when they need it most. With this procedure, we can remove infected and damaged dental tissue causing you pain without having to extract your tooth! This not only helps you smile in comfort, but it prevents you from losing part of your grin due to infection. We will typically recommend root canal therapy when you're experiencing a toothache.
How Much Will My Dental Emergency Cost?
You may be wondering about the cost of your dental emergency, however the price can greatly vary because of the wide range of treatments you may need. Every smile is different, and each emergency case is unique as well. That's why the best way to receive a precise estimate is to visit our office for a consultation. One of our experts will carefully examine your smile before developing a personalized treatment plan that includes price.