Our Services - East Longmeadow, MA
Comprehensive, Specialized Care
At EMA Dental, we like to say that not only do we do it all, but we do it well. Our goal is to be your one-stop shop for everything dental related, whether your child needs a checkup or you're interested in having a few teeth repaired. Thanks to our team of doctors and our state-of-the-art facility, you can trust that we'll always be able to take care of your smile, and that you'll also receive the very best when it comes to quality.
General Dentistry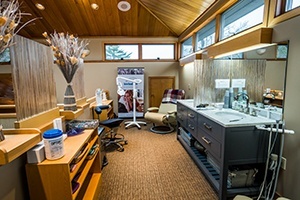 This range of services is designed to make your life simpler. How? By preventing many dental problems before they even start! With just two checkups and cleanings each year, we can help you and everyone in your family avoid issues like tooth decay, cavities, gum disease, and much more. Basically, these treatments will give you a strong, beautiful smile that you'll never have to worry about, plus they can largely be covered by your insurance.
Restorative Dentistry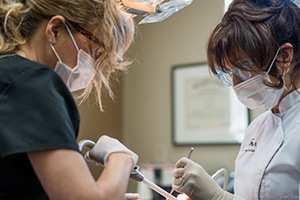 Do you have a few chipped, cracked, or decayed teeth in need of repair? If so, our team can provide you with your own custom-made restorations using only the finest materials. We can turn back the clock on your smile and make it look like new again, no matter what shape it is in now! With just a few easy appointments, we can help you reclaim your complete smile and enjoy it for many years to come.
Dental Implants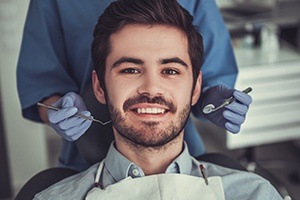 Dental implants are the most complete tooth replacement solution available today, and with them, we can practically recreate any number of missing teeth from the root up. Whether you are missing a single tooth or need a set of complete dentures, dental implants provide the most reliable, durable, and natural-looking results possible. We can handle the entire implant procedure from start to finish so it's easier than ever to rebuild your smile.
Cosmetic Dentistry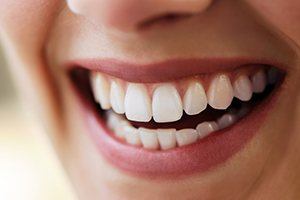 Want to have the kind of smile that always lights up a room and makes you feel confident? We can make it happen with our variety of cosmetic services. Whether you'd like a whiter smile, straighter teeth, or a complete makeover, we'll put together a plan to make it a reality. No matter what you want to change about your smile, cosmetic dentistry can handle it, and we guarantee you'll love the results.
TMJ / TMD Therapy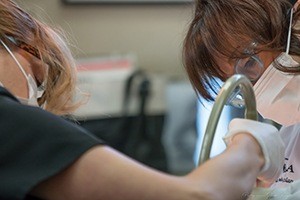 The health of your jaw joint, or TMJ, is just as important as your teeth and gums when it comes to your oral health, so at EMA Dental, we're prepared to deal with any problems that may arise. TMJ disorders (or TMD) can lead to chronic jaw pain, frequent headaches, and a variety of other symptoms that go well beyond the mouth. If you're experiencing any persistent pain in your face, head, or neck, it could be because of your TMJ, and we can help provide the relief you need right away.
Technology & Comforts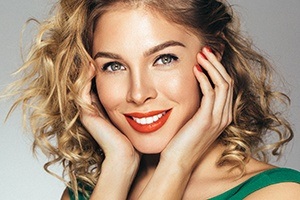 In order to provide the highest quality care possible, we have to have the right tools, which is why we're diligent about working in a facility that is always impeccably up to date. Here, we have advanced imaging technology to help us find, diagnose, and treat dental problems in less time as well as sedation options that will enable you to always feel comfortable in the chair. Basically, if there is a tool or instrument that will improve your experience with us, you can trust that we already have it.
Prosthodontic Specialty Care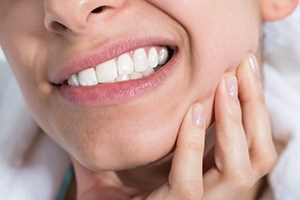 Prosthodontics is a specialty field within dentistry that focuses on rebuilding the teeth into a strong, functional smile. If you have multiple missing teeth, have just suffered an injury, or if you haven't been to the dentist in years, our certified prosthodontists can help get your oral health and appearance back on track. They'll put together a plan specially suited to meet your needs, and the end result will be night and day compared to how your teeth look and feel now.
Sleep Apnea Therapy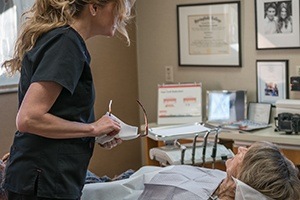 Sleep apnea affects about 20 million Americans each night, and its symptoms include loud, chronic snoring, persistent exhaustion, and memory/mood problems. Fortunately, this condition can be successfully treated using a simple oral appliance designed by your dentist here at EMA Dental. If you or a loved one is currently having sleeping problems, we can provide a customized and effective solution right here in East Longmeadow. With it, we can not only improve a patient's sleep, but their overall quality of life as well.
Emergency Dentistry
A dental emergency could involve anything from a knocked out tooth to a broken crown to an extremely bad toothache, but in any case, when you experience one, you need to seek out care as quickly as possible. At EMA Dental, we're ready to be the emergency dentist you can rely on should the unexpected ever happen to your smile. We strive to see emergency patients the same day that they call in, so if you're in pain, we'll never keep you waiting.