Dental Bridges – East Long Meadow, MA
Beautiful, Strong, and Complete Smiles
Do you have a gap in your smile with multiple missing teeth consecutively? This issue not only affects your appearance, but it can also make it harder to practice good oral healthcare. Plaque and bacteria tend to collect in the areas of missing teeth, putting you at a higher risk for problems like decay and disease. Thankfully, we have a way to replace your consecutively missing teeth, restoring your smile back to its full health and beauty. These restorations are called dental bridges in East Longmeadow. Keep reading to learn more!
What is a Dental Bridge?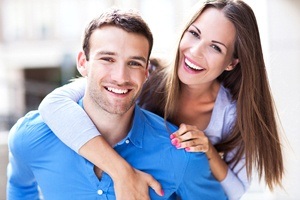 A dental bridge is a dental prosthetic that we custom make to literally "bridge" the space in your smile. It can restore from 1 to 3 missing teeth, and you can be confident in the lasting, functional, and beautiful results that it provides. A dental bridge is supported by crowns on either side of the gap in your smile. And, it's permanently fixed so you won't have to worry about a denture sliding or shifting around while speaking or eating.
Candidates for Dental Bridges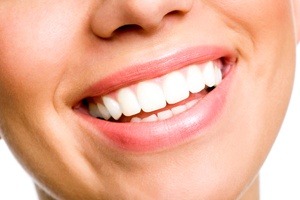 If it sounds like you could benefit from a dental bridge, you may be wondering if this treatment is right for you. The best way to know is to come into our office for a consultation. One of our highly trained dentists will carefully examine your mouth, check the condition of your oral health, and the area of your missing teeth before recommending a personalized treatment plan. However, candidates for dental bridges will usually have:
1 to 3 consecutively missing teeth
Healthy gums
A commitment to good oral healthcare
A commitment to regular checkups and cleanings
Dental bridges can help with other problems such as a broken tooth in East Longmeadow, but this will depend on a case by case basis. Call our office if it sounds like a dental bridge is right for you.
The Dental Bridge Process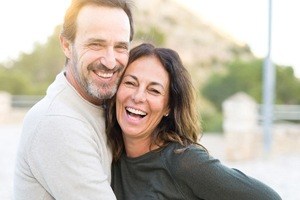 We offer dental bridges because of their many unique benefits, including:
Teeth preservation: Because your teeth rely on each other for support, lost teeth can cause problems like shifting and misalignment. A dental bridge can successfully restore your smile to prevent this from occurring.
Appearance: We can custom make your dental bridge to match the shade, shape, and size of your natural teeth for a beautiful appearance and seamless replacement.
Function: Eat your favorite foods, speak, and smile with total confidence—a dental bridge functions just like your natural teeth.
Longevity: With proper care, your dental bridge can last for years to come, making this treatment well worth investing in.
Are you ready to get started on your dental bridge? Contact our office today!