Dental Bonding – East Longmeadow, MA
Erasing Imperfections in a Single Appointment
When you look at your smile in the mirror, do you have chipped or slightly misshapen teeth that you wish would just disappear? Now they can with our high-quality dental bonding in East Longmeadow. In just one easy and affordable appointment, you can leave our office with a flawless smile. Keep reading to learn how it's possible!
What is Dental Bonding?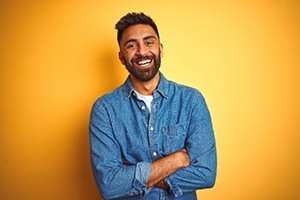 With dental bonding treatment, we utilize the same material used for tooth-colored fillings to correct cosmetic flaws like chips, small cracks, slight gaps, and very mild misalignment. This composite resin is designed to mimic the color and feel of your natural teeth, allowing us to seamlessly correct a variety of issues. Typically, your dental bonding treatment will take about an hour before you can walk out of our office with a beautiful smile.
The Benefits of Dental Bonding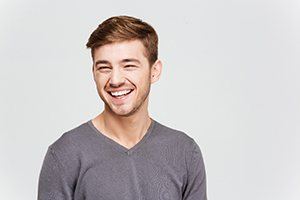 We offer dental bonding because of the many advantages our patients can enjoy, including:
Appearance: Eliminate the flaws that take away from your beautiful smile.
Confidence: If you've been hiding your smile because of its appearance, dental bonding allows you to flash your teeth with confidence and boosted self-esteem.
Convenience: Enjoy this amazing cosmetic treatment in just one dental appointment! In a matter of minutes, you can achieve the smile of your dreams.
Affordability: Dental bonding is one of the most affordable cosmetic services that we have to offer!
What to Expect During Your Appointment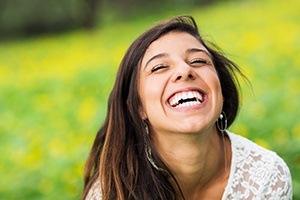 Once we have decided that dental bonding is right for you, we'll schedule your appointment. First we will ensure that you're comfortable before preparing the area for dental bonding. This involves creating slight abrasion, which helps the composite resin firmly stick to the affected tooth. After we place your dental bonding, we will harden it with a special heating lamp, securing it in place. Lastly, the bonding material will get polished to match the rest of your smile. Then, all that's left to do is to walk out of our office with a beautiful smile.
Dental Bonding Recovery and Care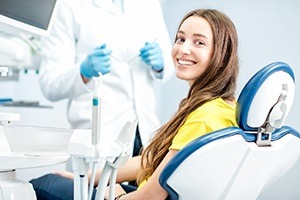 One of the best parts about dental bonding is that it does not require extensive recovery or aftercare. However, you should avoid hard or sticky foods during the first 24 hours. Additionally, just because it's not a natural part of your tooth doesn't mean that your smile shouldn't be brushed and flossed. Be sure to maintain a good at-home oral healthcare routine. You should also avoid tobacco use and heavy consumption of alcohol because these poor lifestyle habits can stain your smile.
Are you ready to get your dream smile and fix your chipped tooth in East Longmeadow? Don't hesitate to contact our office to schedule your appointment.