East Longmeadow Cosmetic Dentistry
If you weren't lucky enough to be born with a flawless smile, the EMA Dental team can help. We offer a wide range of affordable, effective cosmetic dentistry services, so picture-perfect smiles aren't just for your favorite celebrities anymore. If you want to bright, straighten, or perfect your smile, call to schedule a cosmetic dentistry consultation in our Northampton or East Longmeadow dental offices. We look forward to partnering with you to create your dream smile.
Porcelain Veneers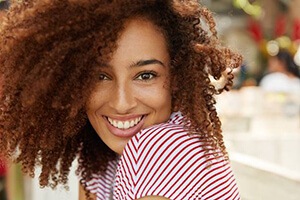 Patients who want a fast, effective way to completely transform their smiles may want to consider porcelain veneers. These quality porcelain sheaths cover the front surfaces of teeth, creating a natural, flawless appearance in just two treatment appointments.
All-Ceramic Crowns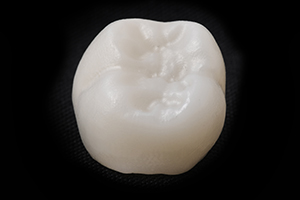 Tooth-colored and durable, all-ceramic crowns blur the lines between cosmetic and restorative care. They can be used to correct purely cosmetic concerns, but in most cases, an all-ceramic crown is used to repair the appearance and function of your smile at the same time.
Dental Bonding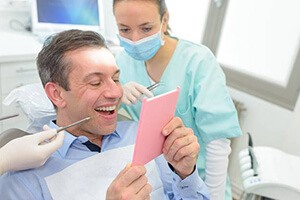 If porcelain veneers are out of your budget and your smile just needs a few tweaks, dental bonding may be a budget-friendly alternative. Using the same tooth-colored composite resin we utilize for fillings, we can repair chips and cracks in teeth, conceal staining, and even fill in gaps between teeth. In addition to offering a less pricey treatment option, dental bonding can also be completed in just one trip to our office without removing any healthy natural tooth structure.
Invisalign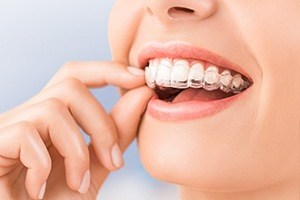 Straightening teeth doesn't have to mean years of orthodontist appointments and metal brackets and wires marring your smile. Our team offers a cosmetically superior alternative using clear, plastic alignment trays. You can correct your smile alignment in just eight to eighteen months of treatment, and throughout the entire process, all anyone will see is your flawless smile.
Teeth Whitening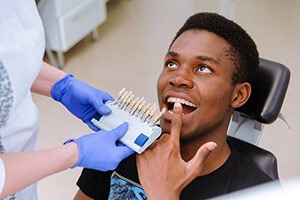 A brighter smile is one of the things patients ask us about most often. The majority of patients who visit our team interested in teeth whitening have already tried store bought products with little to no success. Our professional teeth whitening services deliver smiles up to ten shades brighter, using customized doses of active whitening agent and effective application methods.
Learn More About Teeth Whitening
Smile Makeover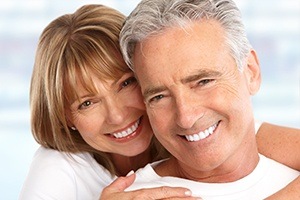 For patients struggling with more severe dental damage, decay, tooth loss, and cosmetic flaws, a complete smile makeover may be in order. These advanced treatment plans can include any variety of cosmetic and restorative dentistry and orthodontic treatments. Completed over the course of several weeks, months, or even years, the goal of a smile makeover is to restore your full, healthy, beautiful smile.
Learn More About Smile Makeovers
Dental Recontouring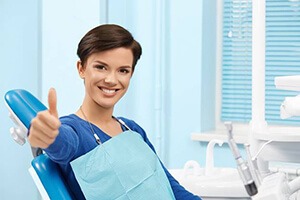 Another treatment option is smoothing or reshaping your existing tooth structures called dental recontouring. This may be recommended for patients who feel their teeth are oversized, those who want to correct irregularities in the shapes of teeth, those who want to smooth the surfaces of teeth, and those who want to smooth down "pointy" teeth. The process is quick and painless. Typically, the entire procedure is completed in just one visit.