Preventive Dentistry – East Longmeadow
Keep Your Smile Whole & Healthy for Life
At EMA Dental of East Longmeadow, our team is dedicated to creating a partnership with our patients, so they know they can always rely on us to help them keep their smiles whole, healthy, and beautiful for life. In order to assist our patients in achieving and maintaining their healthiest smiles, we recommend visiting us two times each year for dental checkups and teeth cleanings. These preventive dentistry appointments give us the opportunity to check in with you and your smile and make sure you're doing okay, and we can help you prevent oral health concerns before they start. Visiting us regularly is also the best way to receive early diagnosis and the most conservative treatment options. To find out more, keep reading below. You can also contact our East Longmeadow dental office to schedule your six month dental exam. We look forward to hearing from you.
Dental Checkups & Teeth Cleanings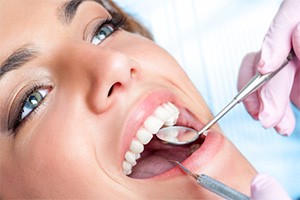 Every six months, the American Dental Association recommends patients visit their dentist for a dental exam and teeth cleaning. These regular appointments give us the opportunity to help patients perfect their at-home hygiene routines to keep their teeth and gums healthy. They also allow us to diagnose oral health concerns in the early stages before they have the chance to become serious issues. During your dental exam, you will receive all of the following:
Tooth-by-tooth dental exam
Periodontal charting to check for developing gum disease
Screening for oral health conditions like teeth grinding, oral cancer, and TMJ dysfunction
Thorough teeth cleaning to remove all plaque and tartar
Consultation to discuss any concerns and create your personalized treatment plan
Children's Dentistry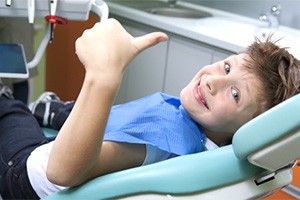 At EMA Dental, we offer comprehensive care for every member of the family, including the kids! We love helping children learn to care for their teeth and gums, and we offer a variety of dentistry services specifically geared toward helping young patients develop their healthiest smiles.
Gum Disease Treatment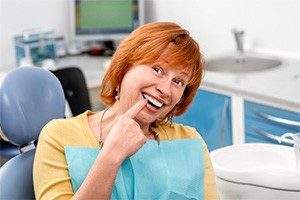 Gum disease, sometimes called periodontal disease, is one of the most common oral health conditions. It typically occurs in adults who struggle with oral hygiene and those who have an abundance of specific types of oral bacteria. In the early stages, gingivitis, warning signs are mild, and they include bleeding gums during brushing as well as gum discoloration or inflammation. In the more advanced stages, periodontitis, gum disease can be detrimental to oral health, leading to gum tissue recession, smile alignment issues, and even tooth loss. We offer a variety of preventive, restorative, and maintenance treatments for those patients struggling with gum disease.
Nightguards for Bruxism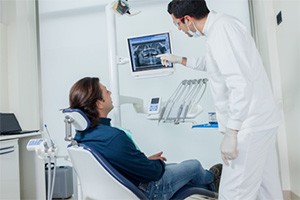 Teeth grinding and clenching, bruxism, is a chronic oral health condition. Some people struggle with bruxism for seemingly no reason. Others experience this concern due to stress or an improperly balanced bite. Whatever the cause of your teeth grinding and clenching, a custom crafted nightguard can place a barrier between your teeth to protect them from excessive dental wear, chips, cracks, and other damage.
Oral Cancer Screening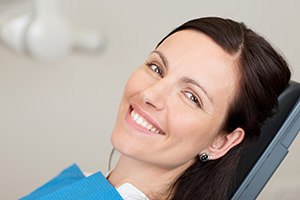 Oral cancer is one of the deadliest forms of this disease. In the US, it claims about one life each hour, and according to the Oral Cancer Foundation, the easiest way to reduce the number of annual deaths is to diagnose oral cancer in earlier stages. Working with a dentist who provides oral cancer screenings is one way to ensure this disease is caught in the early and treatable stages. Our oral cancers screenings are quick and comfortable. You may not even know it happened. We'll be looking for all of the following warning signs:
Fluoride Treatment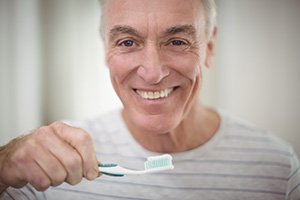 Fluoride is an essential nutrient when it comes to keeping smiles healthy. During dental development, ingested fluoride helps patients build strong, healthy teeth. After teeth erupt, topical fluoride keeps your dental structures strong. For young patients and adults who struggle with chronic decay, topical fluoride applications during six month dental exams may be recommended in addition to daily use of fluoridated toothpastes.
Lumps, bumps, or raised areas in soft tissue
Discolored soft tissue
Changes in soft tissue texture
Sores that don't heal
Chronic sore throat or hoarse voice
Swelling and inflammation in the soft tissue