Tooth-Colored Fillings – Northampton, MA
Seamless & Durable Restorations for Your Smile
If you've had cavities and decay in the past, then chances are you have silver or amalgam fillings like millions of other people across the country. Amalgam fillings have been the standard for years, but why are they the exact opposite color of your smile? These restorations are incredibly noticeable, but thankfully, we offer a solution. At EMA Dental, we have tooth-colored fillings that allow us to repair your teeth without impacting the appearance of your smile. Keep reading to learn more about this restoration and the many benefits that come with it!
What Are Tooth-Colored Fillings?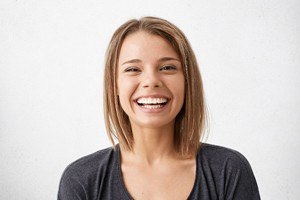 Tooth-colored fillings in Northampton are one of the most common restorative services we provide for our patients. This treatment utilizes a composite resin that matches the shade of your natural teeth. This special blend of plastics and silica can be placed to fill areas of decay, bringing your mouth back to its full health. Tooth-colored fillings will also help strengthen and protect your teeth, allowing you to go back to your normal speaking and chewing if you had any sensitivity.
The Tooth-Colored Fillings Procedure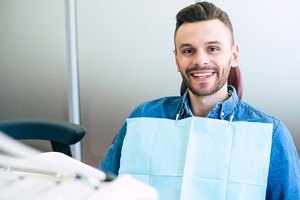 Once we have detected a cavity in Northampton, we will schedule your next visit for tooth-colored fillings. After we ensure that you're numb and comfortable, we will prepare your tooth for the placement of your tooth-colored filling. Then, we will place the composite resin in the affected area, hardening it with a special heating lamp. Next, we will file the filling down to match the height of the rest of your teeth for a seamless bite. Lastly, your tooth-colored filling is polished, so it reflects light like the rest of your smile.
Benefits of Tooth-Colored Fillings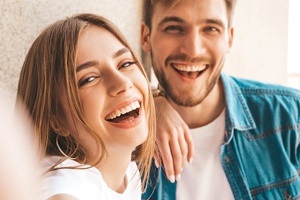 We are proud to offer tooth-colored fillings over traditional ones because of these amazing benefits:
Comfort: Metal fillings expand and contract with temperature, which can cause sensitivity. However, tooth-colored fillings eliminate this issue by using composite resin.
Appearance: Enjoy a flawless appearance even after tooth decay thanks to tooth-colored fillings.
Health: If you have a metal allergy or sensitivity, tooth-colored fillings are a healthier option for your mouth.
Longevity: Tooth-colored fillings can last for years to come as long as you practice regular brushing and flossing.
Convenience: It's easy to get tooth-colored fillings in a single, painless, and quick appointment!
If you're ready to experience these advantages, don't hesitate to contact our office today to set up an appointment.
Are You a Candidate for Tooth-Colored Fillings?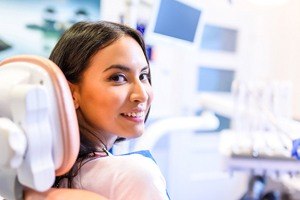 The easiest way to know if tooth-colored fillings are right for you is to visit our office for a consultation. One of our experienced dentists will carefully examine your smile to determine the best treatment for you. Typically, those with decay, cavities, or amalgam that they want replaced are great candidates for treatment. However, this will depend on a case by case basis. If you have any questions, contact us today!