Northampton Cosmetic Dentistry
A beautiful smile isn't just something for celebrities or the rich and famous. Even if you weren't lucky enough to naturally develop a flawless smile, our Northampton cosmetic dentist and team can help you get the picture-perfect smile of your dreams within your schedule and budget. Ready to get started? Call EMA Dental to schedule a cosmetic dentistry consultation in our state-of-the-art Northampton dental office. We look forward to helping you design and achieve a flawless smile you'll be proud to share.
Porcelain Veneers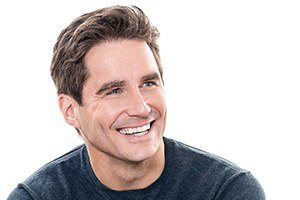 At EMA Dental, we create cosmetic dentistry plans for real people – not celebrities. While your favorite celebs have plenty of time to spend completing complicated cosmetic dentistry solutions to perfect their look, the rest of us have other concerns like family, work, and school that take up our time. If you want to perfect your smile quickly, porcelain veneers may be a great option. Veneers are thin sheaths of dental-grade porcelain affixed to the front surfaces of teeth to completely recreate the appearance of your smile in just two short dental office appointments.
Learn More About Porcelain Veneers
All-Ceramic Crowns
All-ceramic crowns can be used for purely cosmetic treatment or to repair the appearance and function of damaged teeth. These restorations fit over the top of a tooth to correct or conceal flaws, strengthening teeth and ensuring optimal oral function.
Dental Bonding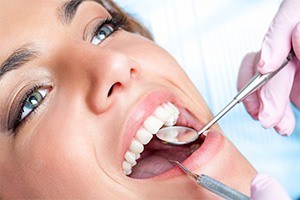 If you want to correct or conceal a number of minor cosmetic smile flaws, dental bonding offers the fastest and most cost effective solution. Completed in just one trip to our office, dental bonding uses the same tooth-colored composite resin that we utilize for fillings. The process is simple. We numb the area to be treated. Then, apply an etchant to create a more porous surface. Next, the putty-like resin is applied directly to the surfaces of teeth where it seeps into the pits and grooves in the enamel. Once in place, we use a curing light to harden the bonding material into place. The smile is then smoothed and polished, leaving you with a flawless smile.
Learn More About Dental Bonding
Invisalign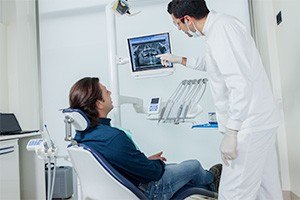 If you want to straighten teeth but you don't want to spend years with brackets and wires marring your smile, Invisalign may offer a better option. Rather than brackets and wires, Invisalign shifts teeth using a series of clear, plastic alignment trays. The entire treatment process is usually completed in less than a year, and patients don't need to visit the office as frequently for checkups throughout treatment.
Teeth Whitening
A brighter smile is something many patients are interested in. Patients who visit us curious about whitening their smiles have often used one more store bought teeth whitening strips, toothpastes, mouthwashes, or gels without achieving the desired end results. If you want to predictably brighten your smile between six to ten shades, our dedicated dentistry team can help. We offer personalized professional teeth whitening treatments that can deliver flawless, white smiles for almost any patient.
Learn More About Teeth Whitening
Smile Makeover
For patients who are trying to address numerous or more complex cosmetic dentistry issues, a smile makeover plan may be necessary. Smile makeovers can combine any number of restorative and cosmetic dentistry and orthodontics services completed over the course of several weeks, months, or even years to create a long lasting, flawless smile.
Learn More About Smile Makeovers
Dental Recontouring
For patients who want to change the shape of their teeth to improve the overall balance and appearance of their smiles, tooth recontouring may be beneficial. These treatments allow us to remove or reshape a small amount of dental structure in order to improve the smile's overall appearance and function. This is another cosmetic dentistry solution that can improve patients' smiles in just one trip to our Northampton dental office.