Preventive Dentistry – Northampton
Healthy, Beautiful Smiles for a Lifetime
At EMA Dental, our team of dental care professionals are committed to partnering with our patients to develop plans to keep their smiles whole, healthy, and beautiful for a lifetime. When dental decay or damage does happen, our practitioners have the skill to offer effective restorative dentistry solutions, but we always prefer to help our patients avoid these treatments altogether. In order to keep your smile sparkling for years to come, we provide a wide range of preventive dentistry solutions in our Northampton dental office. The solid foundation of every preventive dental care plan is visiting our dentist and team every six months for dental exams and teeth cleanings. If it's been more than six months (or even six years) since your last dental appointment, call EMA Dental in Northampton to schedule your visit today. We look forward to partnering with you to develop a plan to keep your smile whole and healthy for a lifetime.
Dental Checkups & Teeth Cleanings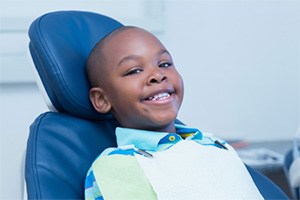 During your biannual dental checkups and teeth cleanings, we will capture diagnostic x-rays and photos, screen for common oral health conditions, provide a thorough professional teeth cleaning, and sit down with you to review your oral health and plan for continued care. In addition to being the key to preventing major oral health concerns, maintaining your regular checkups is also the best way to make the most of available dental insurance benefits since these appointments are usually covered between 80 and 100%.
Children's Dentistry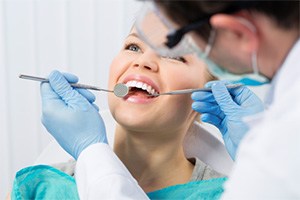 We love working with patients of all ages, and kids are always welcome in our office. Every patient we treat receives a personalized oral health care plan, and we provide a variety of child-centered dental care options to help kids develop healthy smiles. Our top priority is to create a relaxed environment where your kids will feel safe, so they look forward to visiting our office for years to come.
Gum Disease Treatment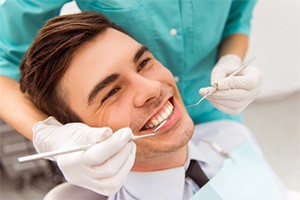 After tooth decay (cavities) gum disease is the most common oral health condition. It occurs when high levels of oral bacteria accumulate along the gum line producing acidic plaque. The plaque acids weaken tooth enamel, irritate gum tissues, and eventually break down the tissue that attaches teeth and gums. Gum disease is very serious, and if left untreated, it can lead to a number of additional oral health conditions, including tooth loss. We are happy to offer a number of gum disease therapies to help you renew your oral health and keep the smile on your face.
Nightguards for Bruxism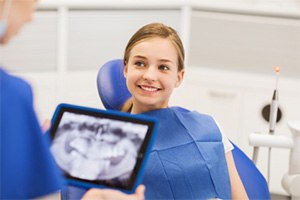 If you experience nighttime teeth grinding or clenching, called bruxism, you may not know that these isn't just a habit that can annoy your bed partner – it can actually be detrimental to your oral health if left untreated. Luckily, there's a simple solution – custom crafted nightguards. Formed to fit your teeth and place a barrier between the bite to protect teeth from damage during nighttime teeth grinding and clenching, these comfortable oral appliances will keep you smiling.
Oral Cancer Screenings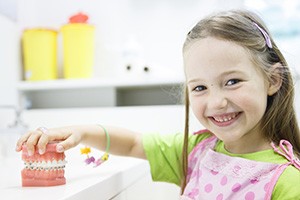 Oral cancer is one of the deadliest forms of the disease, and the recommendation to decrease the numbers of annual deaths related to oral cancer is simple – receive regular screenings to ensure earlier diagnosis. When caught in the early stages, oral cancer is typically treatable, so we provide a complete exam and oral cancer screening as part of every six month dental exam. The process is simple and painless. We will review your oral structures for the warning signs, including changes in the color or texture of soft tissue, unexplained lumps, and wounds that don't heal. We will also ask you about non-visual side effects like chronic sore throat and hoarse voice.
Fluoride Treatment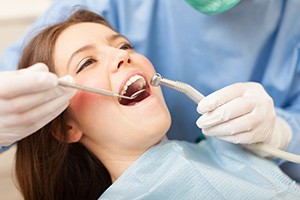 Fluoride is an important nutrient during dental development, and it's important that kids receive plenty of ingested fluoride as their primary and adult teeth are growing. After teeth erupt, topical fluoride in toothpastes and mouthwashes will keep teeth strong and healthy. For kids who are still developing oral hygiene skills and adults who struggle with chronic tooth decay, professional fluoride treatments during six month dental exams may also be recommended to maintain the optimal level of oral health.