Dental Services - Northampton, MA
A Wide Variety of Treatments & Procedures
At EMA Dental, we strive to be all things to all people. Does your child need a checkup? We'll make sure they have fun while we take care of their smile. Want your teeth whitened in time for a special event? We have options that are guaranteed to work. Need a few teeth repaired or even replaced? We have multiple treatments that will turn back the clock for your smile. Thanks to our team of doctors, when it comes to your smile, you can always trust us to have the services you need, and we know you'll love how they make you look and feel.
General Dentistry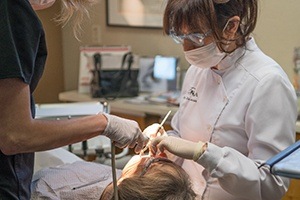 These services allow us to focus on one of the most important things in all of dentistry: prevention. With checkups, cleanings, and more, we can stop many of the most common dental problems before they ever develop. This approach will not only help your smile be much healthier over time, but it will also help you avoid the need for more expensive treatments down the line. All it takes is just two easy appointments each year to have a smile you never have to worry about.
Restorative Dentistry
Whether you have chipped, cracked, decayed, or broken teeth, our restorative services can help you regain your complete smile. We only use the strongest and most natural-looking materials available, so that when we repair a tooth, it always looks great and can be trusted to last. Our dental restorations are entirely custom-made, so in the end, the only people who will know that you've received dental work will be you and your dentist.
Dental Implants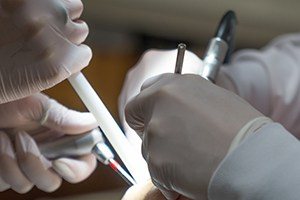 Over the past two decades, dental implants have become the premier tooth replacement solution in all of dentistry. They are the only treatment that actually restores a tooth from the root up, providing the most reliable and natural-looking results possible. Implants can be used to replace any number of teeth, and with the proper maintenance, you can easily expect them to last for 30 years or more. With EMA Dental at your side, rebuilding your smile is easier than ever.
Cosmetic Dentistry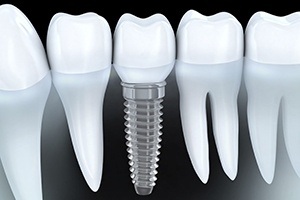 Whether you want to whiten your teeth, get rid of chips and gaps, or have a dramatic smile makeover, we can do it all here at EMA Dental. Whatever you consider to be the perfect smile, we can help you design it and then give it to you over the course of a few easy appointments. We believe that absolutely everyone deserves to have a smile they can be proud of, and thanks to our cosmetic services, now they can.
TMJ / TMD Therapy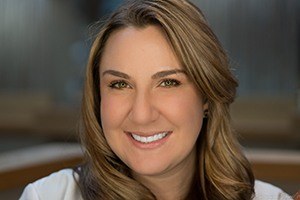 The health of your jaw joint, or TMJ, is actually an extremely important part of your oral health that is often overlooked. Whether due to stress, injury, or a misalignment of the bite, the TMJ can often develop problems (called TMJ disorders or TMDs) that can lead to symptoms such as a stiff and painful jaw, chronic headaches, and even unconscious teeth grinding. At EMA Dental, we're able to take care of your overall oral health, so if TMJ issues arise, you can turn to us to get the relief that you need.
Technology & Comforts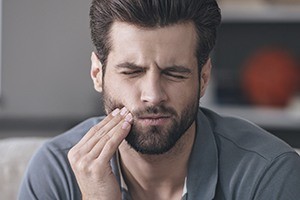 High-quality dentistry requires the use of high-quality instruments, and that's exactly what you'll find here at EMA Dental in Northampton. Our imaging technology will help us better explain your care, and thanks to our sedation options, even the most nervous dental patient can look forward to calming and relaxing visits. We keep our office on the cutting-edge of the latest advancements so that your care is always fast, precise, and comfortable from beginning to end.
Prosthodontic Specialty Care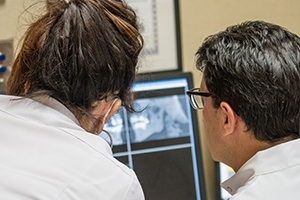 Our in-house prosthodontist, Dr. Vincent Mariano, is a certified expert at rebuilding smiles. Whether you have multiple missing teeth, have recently suffered an injury, or have simply avoided the dentist for years, he can help you achieve the big, bright, and beautiful smile that you desire. For him, no case is too complex, and no smile is too forgone. Combining art and science, he can put together a customized treatment plan that will address all of your dental problems and restore your appearance and oral function at the same time.
Sleep Apnea Therapy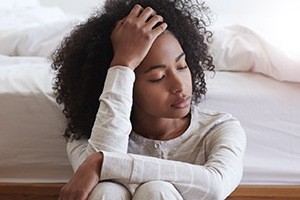 Sleep apnea is a serious disorder that robs about 20 million Americans of their rest every night, leaving them constantly exhausted and vulnerable to developing a myriad of other serious health problems. Fortunately, it is very treatable using a method called oral appliance therapy, which we can provide right here at EMA Dental. If you're always tired despite how much you sleep, a simple, custom-made mouthpiece could be all you need to finally feel great in the morning again.
Emergency Dentistry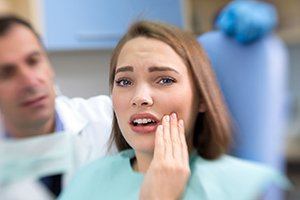 Dental emergencies are always unexpected, inconvenient, and painful, and everyone should have a plan if they find themselves in the middle of one. For residents of Northampton, that plan is simple: call EMA Dental. Our team has handled countless dental emergencies before, so whether you have a knocked out tooth, broken crown, or a severe toothache, you can trust us to provide the swift and professional care that you need. We always try to see emergency patients the same day that they call in.