Emergency Dentistry -- Northampton, MA
Relax Knowing Your Emergency Dentist Is on the Case
At EMA Dental, we are here for you for your routine dental appointments as well as last-minute emergencies. When a tooth is injured or aching, you need to visit the dentist right away -- and we are equipped with state-of-the-art technology and know-how to help get you out of pain ASAP. Below, we share more information about the most common dental emergencies and what to do when one happens to you. No matter what has happened, keeping our number on speed dial is a great way to make sure you're only a phone call away from excellent dental care when you need it most.
How to Handle Common Dental Emergencies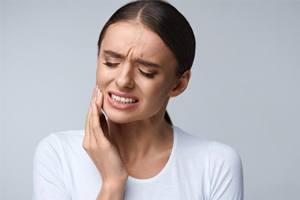 Dental emergencies generally come in two types: long-term toothaches or injuries which cause chronic pain, and short, sudden injuries that you notice right away. Whatever the cause of yours, the important thing is seeking treatment from a professional as soon as possible.
I Have a Toothache
A toothache is one of the most common dental emergencies. Usually the result of insufficient dental hygiene or an injury, you need to come into the office to prevent a possible infection from spreading throughout your body and putting your overall health at risk. A root canal may be required to rescue the tooth.
I Have a Chipped/Broken Tooth
If a tooth has broken, rinse out your mouth to remove any remaining shards. Then, collect and store the broken part for possible reattachment. It is possible that we can restore the tooth with a dental crown, but if it is too badly damaged, we may have to extract it.
I Have Knocked Out a Tooth
Rinse off the tooth and store it either in the empty socket or in a cup of milk or wrapped in plastic wrap. If you reach our office within an hour of its loss, reattachment may be possible. Take an over the counter pain medication to manage discomfort and place an ice pack on the affected cheek to reduce swelling.
I Have Lost a Crown or Filling
If a crown or filling comes off, try to slip it back on or fix it with a dental adhesive. Remember that this is only a temporary solution and you should get in touch with our office right away.
How to Prevent Dental Emergencies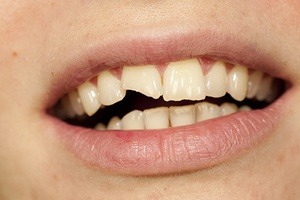 While you can never fully protect yourself from the unexpected, there are some steps you can take to help ensure that a dental emergency does not happen to you. Some of our tips include:
Use a custom-fitted mouthguard when playing sports -- the most common cause of dental emergencies is actually contact sports
Brush and floss your teeth as recommended to prevent cavities
Visit your dentist for routine preventive dentistry appointments, which help to ensure that issues are detected early while they are still easy to treat
The Cost of Treating Dental Emergencies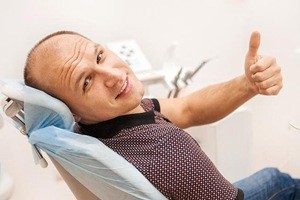 There is no fixed price for treating a dental emergency, and the cost may depend on a variety of factors -- from getting a prescription to providing advanced care, extraction, or a root canal. The only way to know for sure is to come in and talk to our dental experts so they can understand what's going on and give you a good idea of what the treatment will cost. Doing so is the best way to protect your oral and overall health!
Emergency Dentistry FAQ's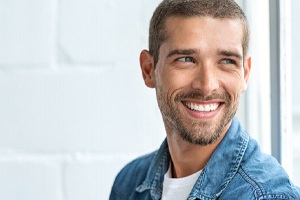 If you're still curious about dental emergencies, we want to put your mind at ease by providing you with all of the information you need. At EMA Dental, we are committed to patient education, which is why we've included the answers to some of the most frequently asked questions about emergency dentistry. Read on to learn more about when to see your emergency dentist in Northampton!
What's Considered a True Dental Emergency?
Have you ever had some dental pain after eating? Discomfort in the smile is relatively common because all it takes is a pesky piece of food getting stuck. That's why if you're experiencing pain, your first step is to floss and rinse your mouth. Sometimes, removing debris is enough to get you back to smiling with comfort. However, if the pain persists, you should contact our office right away for treatment because you may have an infection. Other common dental emergencies include lost teeth, cracked teeth, lost or broken crowns, and much more. When in doubt, don't hesitate to contact our office.
When Should You Seek Treatment for a Dental Emergency?
There is a reason a dental emergency is also called urgent—you need to seek treatment immediately if one occurs. Unlike other medical conditions that can eventually get better, dental problems will only grow worse if ignored. Plus, dental emergencies are typically painful, and you will only experience more discomfort if you prolong visiting our office for treatment. And, you may need more extensive and expensive dentistry if the issue gets worse.
Should I Go to the Dentist or the ER?
At EMA Dental, we have all of the treatments necessary to get you out of pain and back to a healthy smile, which is why it's a good idea to go to our office instead of the ER. However, there are some instances that may require a trip to the nearest urgent care facility because they require general medical attention. Some of these examples include:
Jaw injuries
Issues with breathing
Deep facial wounds
Uncontrollable bleeding in the mouth
Any other potentially life-threatening problems
When is a Root Canal Necessary?
Root canal therapy is one of the most important emergency dentistry services we have to offer because it gets patients back to comfort while saving their tooth. If you have a toothache, chances are that decay has reached the inner, more sensitive portion of your tooth. When this infection occurs, it can spread if the affected tissue isn't removed. With root canal therapy, we can remove your infected dental tissue without having to extract the tooth, getting you out of pain in the process!
How Much Will My Dental Emergency Cost?
One question you may have is about the cost of your dental emergency. Because there are so many different problems that can occur, we have a variety of treatment options. Each patients' smile is different, which is why the price of your dental emergency is hard to determine without examining your mouth. That's why it's integral to contact us as soon as you notice pain or changes in your smile.
For any other questions, don't hesitate to contact our office today!