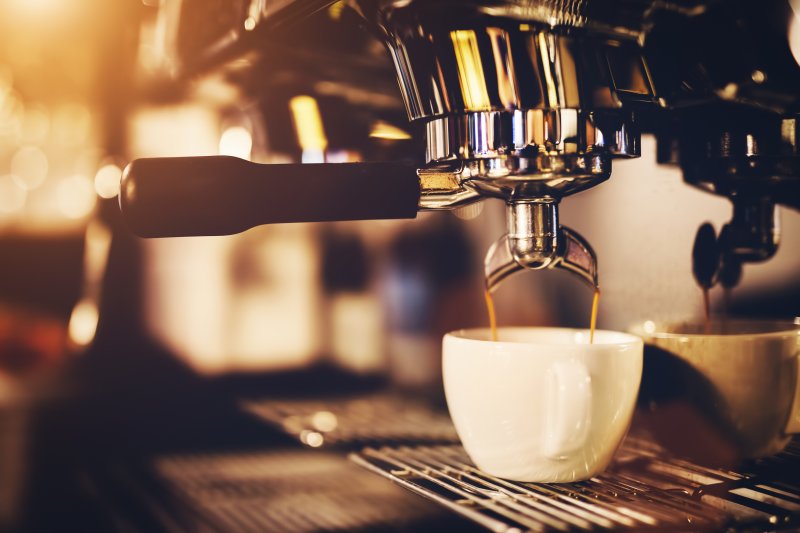 Now that you have veneers, you can be sure to enjoy your dream smile for many years to come. However, you'll want to practice preventive measures to make the most of them. Does this also include avoiding a cup of coffee? While this beverage is known for its delicious flavor and fatigue-defying effects, it can also be a culprit of dental discoloration. Read on to learn if you can drink coffee with veneers and tips on how to preserve a bright smile!
Is It Okay to Drink Coffee with Veneers?
Your veneers will be made of durable, non-porous porcelain material, which is highly resistant to staining. This means you'll be able to enjoy a cup of joe now and then without the risk of badly discoloring your new smile. However, they can still become yellow or darkened if exposed to the pigmented liquid for too long. That's why it's best to use a straw while drinking coffee to reduce the contact it has with your teeth. If you don't have one, try sipping on water at the same time and brushing your teeth 20 minutes after you've finished your drink.
Ways to Maintain Clean & Shiny Veneers
One of the best things about veneers is that they're easy to preserve. Instead of needing to implement special techniques or products to clean them, you'll simply require practicing proper oral hygiene. You can keep your veneers in pristine condition in the following ways:
Use a straw when drinking coffee, as well as soda and wine.
Brush and floss after every meal.
Avoid unhealthy oral habits, such as nail-biting and smoking.
Eat foods that are white or lighter-colored, like oatmeal and yogurt.
Visit your dentist every six months for checkups and cleanings.
What To Do If Your Veneers Become Stained
Similar to other dental treatments like dentures and dental crowns, veneers cannot be whitened like your natural teeth. While you may practice solid oral hygiene to preserve them, there's still a chance that they might become discolored over time. If this happens and you are no longer happy with your smile, be sure to speak with your dentist about your options. Though a professional cleaning may be able to remove the staining for a brighter look, it might also be necessary to replace your veneer altogether.
If you want to conceal any dental flaws in your smile, then veneers are the most comprehensive way to do it. As long as you practice proper care, you'll be able to enjoy all your favorite foods and drinks, including coffee!
About the Author
Dr. Vincent J. Mariano studied at the Tufts School of Dental Medicine in Boston and continues to seek advanced training to refine his skills. He's also a member of several groups like the American College of Prosthodontists and the International College of Dentists. He provides a wide selection of high-quality treatments, including veneers and dental checkups/cleanings. If you wish to schedule an appointment, feel free to visit our website or call our East Longmeadow location at 413-731-8800 or our Northampton location at 413-584-4900.