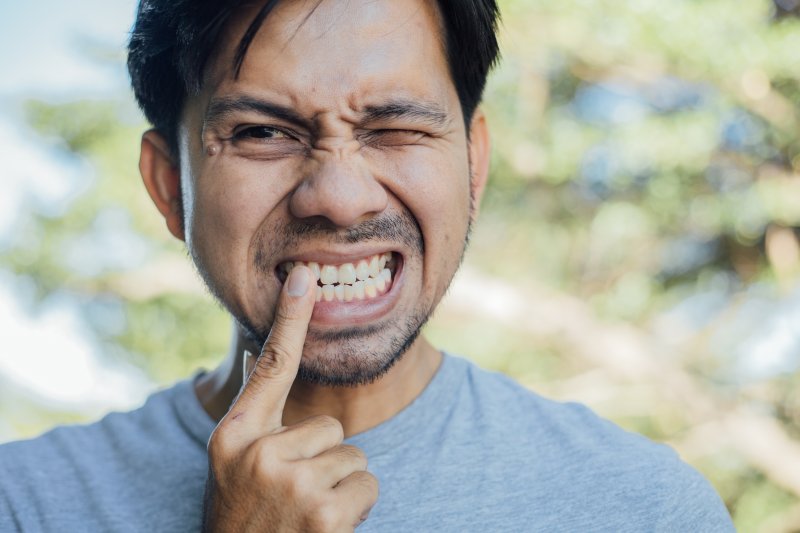 If you have one or more missing teeth, then one of your best options is to get dental implants. Not only will they restore your smile, but they'll also prevent jawbone deterioration and preserve a more youthful facial shape! While these restorations are durable and long-lasting, they are still susceptible to failure and damage without proper care. Keep reading to learn why you might have a loose dental implant and how your dentist can help you!
What Causes a Dental Implant to Become Loose?
Your dental implants can start to become loose for a variety of reasons. Here are several of the most common causes:
Osseointegration failure: After placing the metal post(s) into your jawbone, the bone tissue should grow and heal over its surface. This bonding process is known as osseointegration. If there are issues that prevent this from completing successfully, it can lead to failure.
Overloading: When your dental implants are placed under excessive pressure, it can affect osseointegration. This can happen if the metal posts are disturbed during recovery or if you received your restorations simultaneously with your implants.
Poorly made prosthetics: Having restorations like dental crowns, bridges, or dentures that become unstable can cause your dental implants to shift out of place and loosen over time.
Infection: One of the most common reasons for implant failure is due to periodontitis. This is an infection that attacks the gums surrounding your teeth, which can cause your restoration to loosen.
What Should You Do If Your Dental Implant Is Loose?
If you notice your dental implant has become loose or that something is off, the first thing you should do is contact your dentist right away. Once you arrive at your appointment, they'll be able to assess your situation and identify the root of the problem. After determining the source of the issue, they can provide the necessary treatment to address your condition before working to replace your dental implant. Until you arrive, make sure not to bite on that side of your mouth.
Since there are various reasons dental implants can become loose, it's best to see your dentist immediately so that they can fix the issue. With the proper care, you'll be able to get back on track with a healthy smile!
About the Author
Dr. Lisa Emirzian earned her dental doctorate from the Tufts School of Medicine in Boston. She's also a proud member of several prestigious groups like the Massachusetts Dental Society and the American Association of Women Dentists. She offers numerous high-quality and comprehensive treatments, including dental implants and periodontal therapy. If you'd like to schedule an appointment, visit her website or call our East Longmeadow location at 413-731-8800 or our Northampton location at 413-584-4900.