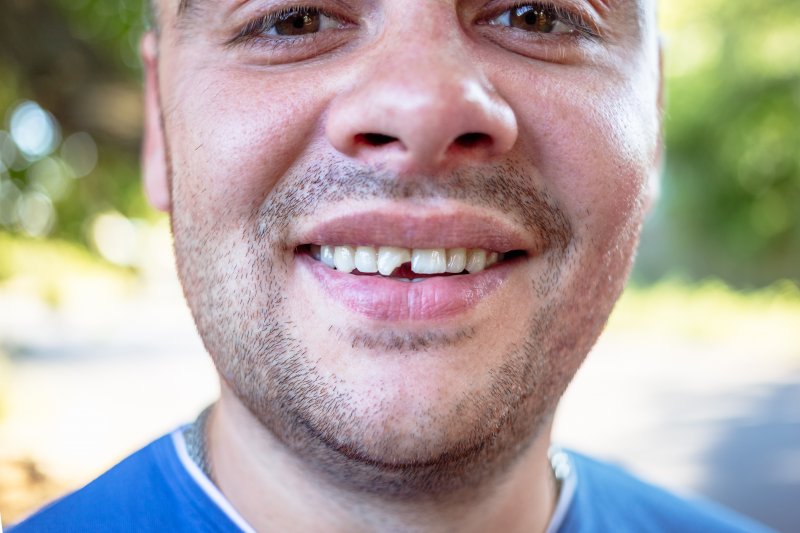 Chipping a tooth can feel both shocking and aggravating. On the one hand, it often occurs out of nowhere — due to an accident, unexpected injury, or the like. On the other hand, it can hurt what might otherwise have been a beautiful, pristine smile. In this flurry of emotions, it's easy to forget that there are steps you can take to fix the situation. Listed below are four things you should do for a chipped tooth in East Longmeadow & Northampton. Follow them well to restore your smile as soon as possible!
Preserve the Tooth for Repair
You'll want to locate the tooth portion that separated from your mouth, as there's a chance your dentist can save and replace it. After quickly doing so, give it a quick rinse and submerge it in milk or saline solution. Remember: The faster you get yourself and the fragment to the dentist, the better your chance of saving the tooth.
If your tooth hasn't entirely pulled away from its socket, leave it inside your mouth. The worst thing you can do is to try and remove it yourself. That would only lead to heavy bleeding and an increased risk of infection.
Apply a Cold-Compress
Next, apply a cold compress to the injured area of your mouth. Because cold temperatures minimize inflammation, numb the area, and stop bleeding, this action will help alleviate pain and reduce swelling. It may even have the added benefit of calming you down, thus letting you assess matters more clearly.
If you don't already have a cold pack handy, use a Ziplock bag filled with ice and wrapped with a towel instead.
Take an Over-the-Counter Pain Reliever
In the event your chipped tooth (or the accident that caused it) causes extreme pain, take an over-the-counter pain reliever for your discomfort.
Nonsteroidal anti-inflammatory drugs (NSAIDs) would reduce pain and potential inflammation. The most common over-the-counter ones are ibuprofen, aspirin, and naproxen. You can also take acetaminophen to help with the pain.
Contact Your Dentist Right Away
Visit your dentist as soon as possible after chipping your tooth. The injured area could cause more problems if left untreated, including infections and advanced dental issues. Furthermore, a quick arrival improves the odds of saving the damaged tooth.
As for treatment, the dentist might suggest one or more of the following:
Dental Filling
Dental Crown
Root Canal
Dental Veneer
Dental Implant
Dental Bridge
Don't let your feelings get the better of you when a tooth gets chipped. Follow the steps above, talk with your dentist, and get your hurt smile some much-needed healing!
About the Practice
EMA Dental is based in Northampton, MA. Led by seven highly trained dentists, they're a comprehensive general dentistry that seeks to give patients easy and effective treatment. To that end, they offer excellent preventive, cosmetic, and restorative dentistry. These efforts gained them the Valley Advocate's "Best of the Valley Readers' Poll" in 2020 and 2022. For more information or to book an appointment, they can be reached at their website or by phone at (413)-731-8800 or (141)-358-44900.