Maxillofacial Prosthodontist – Northampton, MA • East Longmeadow, MA
Get to Know Catherine
Cagino, DDS MS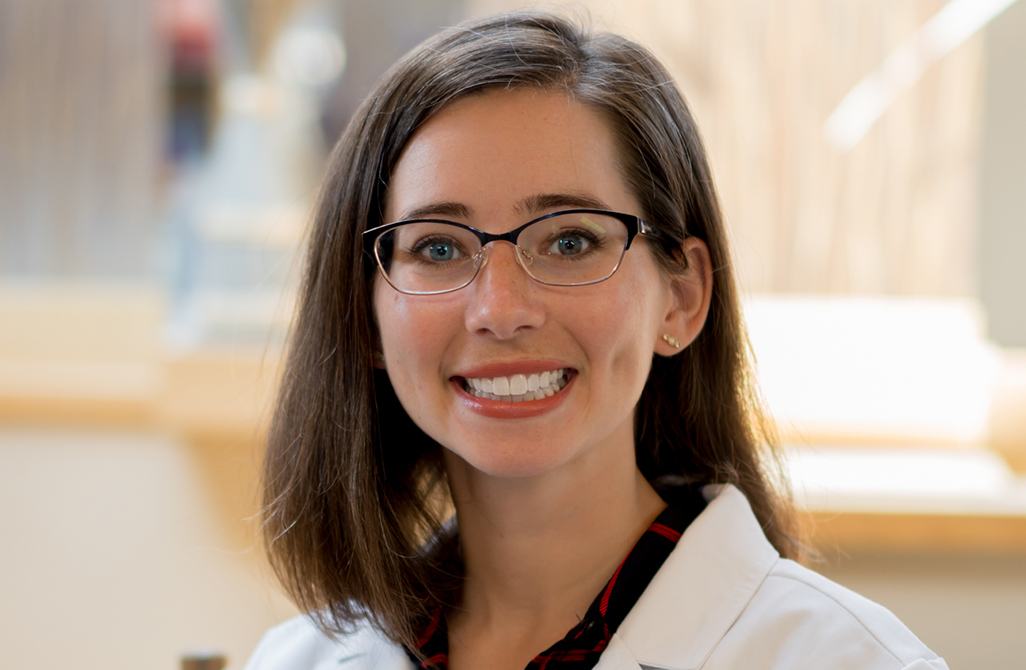 After practicing in Dallas, TX for a few years, Dr. Cagino and her husband relocated to Western Massachusetts in 2019. Today, she's a proud member of the EMA Dental team! If you would like to learn more about her, just keep reading below.
Where Did You Study Dentistry?

Dr. Cagino graduated from the University at Buffalo School of Dental Medicine in 2013 and then continued her education at the same school in the Advanced Education in Prosthodontics residency program, completing her certificate in Prosthodontics in 2016. During the process, she also achieved her Master's in Oral Sciences. Her research thesis evaluated a new processing method for denture base acrylic resin.
What Kind of Advanced Dental Training Do You Have?
After her graduation from the residency program, Dr. Cagino pursued sub-specialty training by completing a one-year fellowship in Maxillofacial Prosthodontics, which focused on the treatment of patients with defects of the head/neck region due to surgery, cancer, trauma, or birth defects. Today, her biggest clinical interests include the dental management of both pre and post-radiation/chemotherapy patients, as well as the focused treatment of mandibulectomy and maxillectomy patients.
Throughout her training, Dr. Cagino served as a clinical instructor for pre-doctoral students learning about removable prosthodontics at both UB and UCLA. She has participated in a number of research poster sessions and competitions during her education, and her experience has taught her a lot about the importance of making clinical decisions based on sound scientific evidence. She is currently a Board-Eligible prosthodontist.
Outside of the Dental Office,
What Do You Like to Do?
In her spare time, Dr. Cagino enjoys being with family and friends, as well as a reading a variety of genres. She is a proud member of the Junior League of Greater Springfield! She and her husband also have a goal to visit every national park and are enjoying hiking/camping their way through that list.